I went up to The Ale Apothecary yesterday with my photographer buddy Erik Bergstrom. He took a lot of pictures and I talked with brewer/owner/sole employee Paul Arney. You can read the story tomorrow when this week's papers hit the stands.
But we couldn't fit all of Bergstrom's lovely photos onto two pages. So here are a few more of our favorites.
ebbandco.com
It was snowing at the top of Skyliners Road yesterday.
Arney poured us a sample of La Tache, a wild-yeast beer.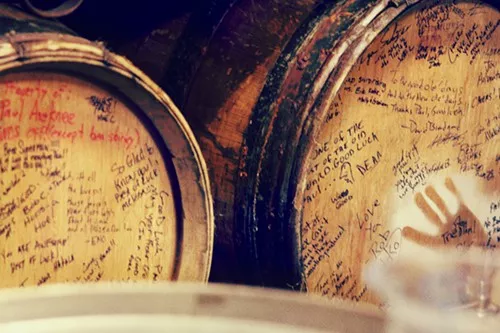 These oak barrels were parting gifts from his coworkers at Deschutes.
The beers are bottle-conditioned rather than force carbonated. Hence the wonderful fizz.
While at Deschutes, Arney collaborated on a number of their more experimental beers.
And here's a video featuring The Ale Apothecary.