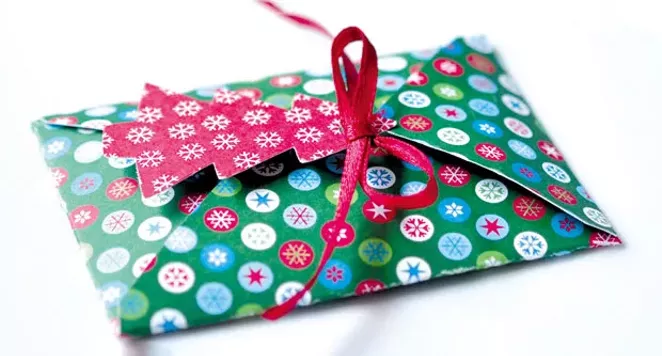 The holidays loom just ahead, with tinsel-trimmed trees gleaming ever brighter — a reminder of all the gifts we have yet to procure for our friends and family. Some are easy to shop for — some, not so much. What do you get for the mother who loves to shop, but never seems to be able to tell you what she wants for Christmas? Or the weekend warrior who loves to explore, but has everything?
As time grows thin, the safe fall back that is all too often poo-pooed as impersonal at best, seems to be the last man standing: the gift card. I know, I know — what's more impersonal than a gift card, right? While a $5 gift card to a chain coffee shop is, indeed, not the warmest gift you can give to a co-worker (let alone a family member), not all gift cards are created equal.
What better way to show how well you know someone than to give them the gift of experiencing a really awesome local boutique or shop that's right up their alley? Here are a few ideas to get your wheels turning:
Game Quest
What do you purchase for the niece, nephew or adult gamer when the last video game console you remember playing was an SNES? Game Quest has served Bend for the past 20 years, selling used video game systems, games and collectibles — from Sega to Xbox One. Find good deals on used games, often better than online sellers, and talk shop with fellow video game aficionados.
Game Quest
380 SE 3rd St., Bend
541-382-4059
On Facebook
Ju-bee-lee
Ju-bee-lee is one of those stores you pop into without any clear idea of what you're looking for and leave with a boatload of cool items you didn't even know your life was missing. Expect to find ornate journals, handmade candles and jewelry, bohemian clothing and quirky odds 'n' ends. It's not only a great store for finding a unique gift for a special someone, but also an awesome shopping experience to gift them as well.
Ju-bee-lee
903 NW Wall St., Bend
541-678-5651
ju-bee-lee.com
The Patient Angler
In addition to selling flies, rods and waders, this little shop offers fly tying and casting workshops. The staff is welcoming, knowledgeable and won't make you feel like a mark as soon as you walk in the door. Peter, the owner, is happy to suggest a new fishing spot or what flies to use based on where you're headed. Whether you're new to the game or just looking for fellow fishermen to talk shop with, The Patient Angler is the perfect place.
The Patient Angler
822 SE 3rd St., #B, Bend
541-389-6208
patientangler.com
The Workhouse
The Workhouse is a creative space and retail gallery featuring local and regional artists. Housed in a gorgeous old brick building in the Old Ironworks district, the artist collective features a wide variety of art and handmade goods. While you can surely find an awesome gift yourself at The Workhouse, the experience of perusing the eclectic and ever-changing inventory of art while talking with the artists is half the fun.
The Workhouse
50 SE Scott St., #6, Bend
541-241-2754
Theworkhousebend.com
Old Mill District
Just this week, the Old Mill District announced a new gift card program, allowing you to buy gift cards that are good at any of 55 locations in the shopping center. You can get the gift cards at the Ticket Mill, Confluence Fly Shop or Hello Sunshine in the Old Mill, or online at its website. And FYI, the paper gift certificates you might have gotten before the new card program are still good.
Old Mill District
450 SW Powerhouse Dr #422, Bend
541-312-0131
oldmilldistrict.com