From 2006 to 2010, 24 people died in car crashes in Bend. Compare that to just 2 deaths in Corvallis during the same time and you have the impetus for a renewed effort by the city to make streets safer.
The city is hoping to find the funds to provide more guardrails, more signage, more striping and more police to bring down our relatively high crash rate. To see where these accidents are happening most often, have a look at this data collected by the city on where crashes occur in Bend. 3rd Street is by far the most problematic artery.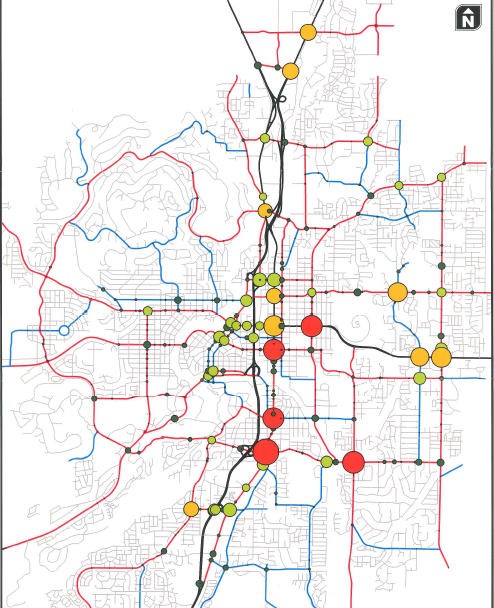 The larger the bubble the more crashes occur at that location.