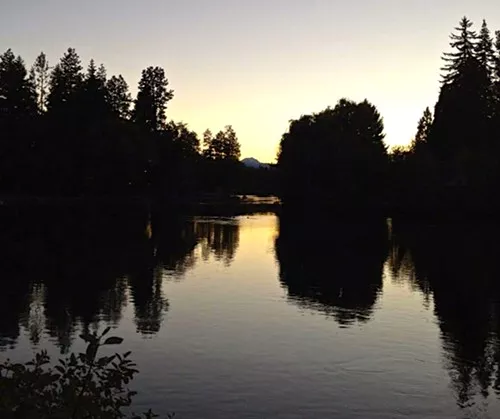 Photo by Corbin Gentzler.
Mirror Pond—before the leak—at sunset.
The Bend City Council added its voice to a growing chorus of support for the preservation of Mirror Pond when it voted at the Dec. 4 council meeting to move forward along a pro-pond path and continue discussions with Pacific Power about the future of the dam.
The council's vote lent support to the recent unanimous pro-pond vote by the Mirror Pond Ad Hoc committee (minus committee member Matt Shinderman, who was absent).