We've been covering the hell out of Bend's bicycle infrastructure improvement plans, so it's a happy day when we can reveal results. Though the bike lane below (on Greenwood) is not new, the high-viz green paint is.

Brian Potwin
On Hwy 20/Greenwood Ave. and 8th St (both east and westbound).
Bend also recently got its first sharrow, near NE 8th St. and NE Greenwood.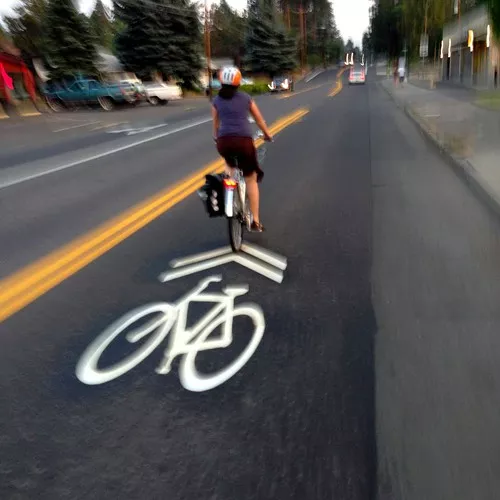 Brian Potwin
Sharrows keep riders centered in the road and clear of opened car doors.