What a change of pace!
Blue Pine Kitchen and Bar, an eclectic new restaurant that offers small plates, snacks and siders of all origins and a mile-long drink list, is now open for business in the former Players Bar and Grill location on Century Drive.
Players had a seedy reputation, and although well loved, the long standing bar wasn't the kind of place where you would order a $30-50 bottle of wine, sit down for a fancy meal, or expect to order a plate of frog legs.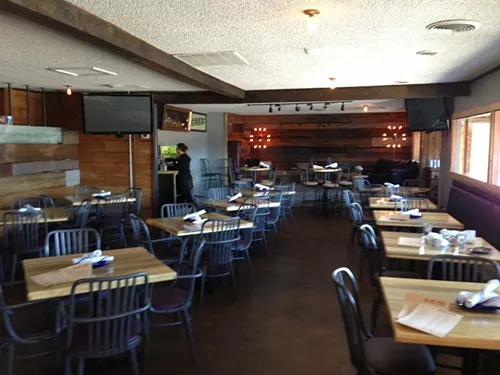 Here's the bar turned dining room now.