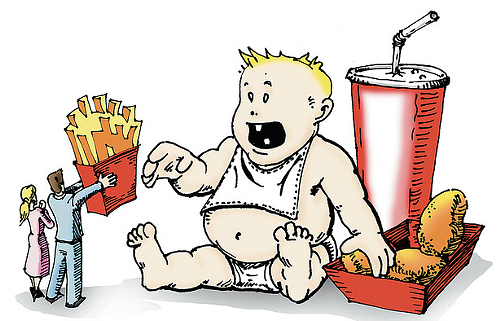 Yep. It's true. As another can of Coke was drained, and another McRib consumed, Mexico's adult obesity rate hit the
32.8%
mark, narrowly eclipsing the U.S. obesity rate of 31.8%, according to a United Nations
Food and Agricultural Organization (FAO) report
. The news, as reported by Huffington Post and others, makes Mexico the fattest populated country in the Northern Hemisphere.
What's sad is U.S. foods are the likely culprits behind Mexico's growing waistline. It's not pickled vegetables and corn tortillas that are to blame—it's the same sugary sodas and high-fat, high-sugar overly-processed junk that's made the rest of the world so unhealthy. That and a marked decrease in activity levels—also an American phenomenon, but one that's been emulated elsewhere. Further, and like U.S. obesity, in Mexico the fat follows the poor, who are increasingly turning to inexpensive fast "food" for sustenance, rather than to the local supermarket or produce stand.
But! No such problems in Bend (?) At least not according to my somewhat-overweight father who, upon visiting from his home in Tennessee (a state often associated with obesity), always comments on how he's the only "fat person" in Oregon. Wrong! Oregon is as fat as states like Tennessee and Georgia.
I doubt Bend contributes to Oregon's high obesity rate. And so does my 70-year-old father. If only the rest of the world had the recreational opportunities and access to fresh, whole foods (and the money to enjoy both) that we do...(sigh).