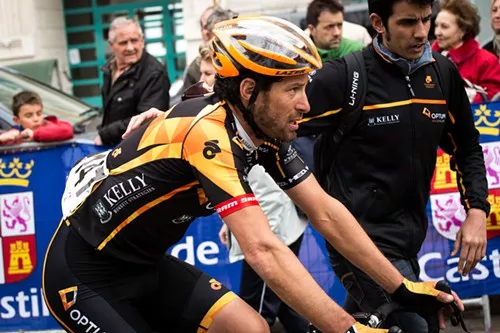 Sam Wiebe
Bend's Alex Candelario is in top form and looking to crush this week.
The 34th annual, six-stage
Cascade Cycling Classic
kicked off today with a short prologue. Head to the Tetherow club house to see today's finish (the men don't even start until
7pm
and the short
2.5-mile course
will take only minutes to complete). Check the
Cascade Classic page
for a complete schedule of events, but be sure to make
Saturday's downtown crit
, which is always a big draw (women start at 5:45pm, men at 7pm).
Crow's Feet Commons is hosting a number of team meet and great events. Don't miss these:
6pm, Thursday July 18: Meet the Optum Pro Women's Team, home to National Champ (and Oregonian) Jade Wilcoxson. et all.
9am, Saturday July 20: A one-hour ride with Team Jelly Belly followed by a Q&A at 10am. Meet National Champ Freddie Rodriguez.