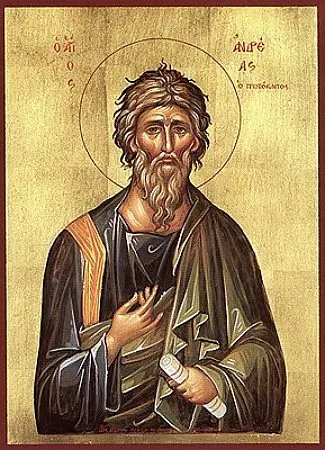 Wikimedia Commons
Looks like St. Andrew needs a beer.
In honor of St. Andrews Day, a national holiday in Scotland celebrating the patron saint of the land, the folks at GoodLife are serving up a new Scotch Ale called Scottish Heart.
They're going for it tonight with a full on affair. Think kilts and haggis and bag pipes and old dudes wearing cute think-I'll-take-a-walk-on-the-moor-today-lassie sorts of hats.
GoodLife debuted the beer last night at the Horse Brass Pub in Portland according to their Facebook page. Those guys are doing all kinds of stuff. Just finished up their first nitro and their bottles are all over the place now.
So, for a little something different tonight get down there, hoist a bellywasher and try some haggis.