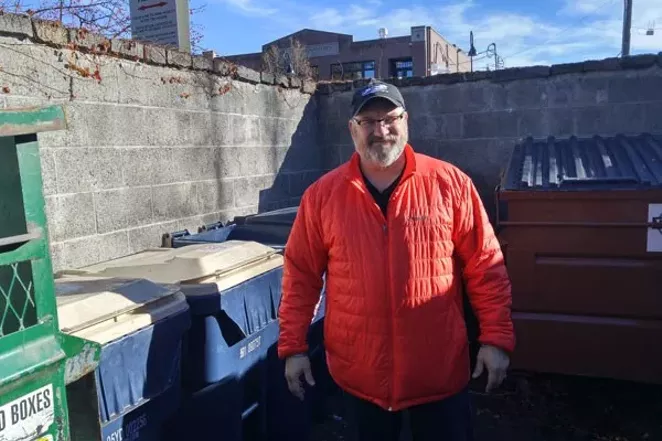 Rod Porsche, executive director of the Downtown Bend Business Association. According to Porsche, two large garbage containment areas—enclosed by concrete block— provide privacy for drug deals and other lewd behavior.
Garbage containment area in Mirror Pond Plaza. "If you maneuver these wheeled garbage containers you can provide privacy for all kinds of things you don't want to know about," says Rod Porsche.
Garbage container graffiti in Mirror Pond Plaza
One area that's already received lots of sprucing up is the breezeway connecting Wall Street to the Plaza, which was once dark and gloomy.