Lemolo is back! These powerful Seattle rock goddesses will be in town tonight and tonight only! If you missed this cloying duo when they opened for Hey Marseilles at McMenamins back in May, it's your lucky day. Here's your second chance to catch their unique brand of simplistic, dreamy synthpop.
Meagan Grandall and Kendra Cox play sweet and cleverly written tunes that transport their listener to an overcast dream world. They have the tonal quality and catchiness of early Florence + the Machine with an underground, reverb-filled twist.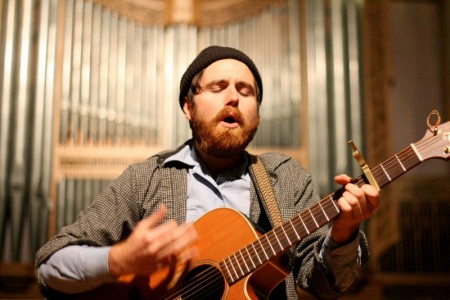 Their full length debut, The Kaleidoscope, was just released last week but the girls are already widely renowned in the Seattle scene and were named one of Seattle's "Best New Bands" by Seattle Magazine. Welcome back to Bend, ladies!
Listen to their music here, or watch their video for "Open Air" below. You won't be disappointed.
Lemolo will be playing with Bryan John Appleby, singer songwriter from Seattle who will rattle your bones with his haunting acoustic originals. His musical style sounds like a mixture of David Bazan's dark spiritual themes with an eerie Fleet Foxes quality.
Appleby just announced a tour in late 2012 with Seattle buddies The Head and the Heart and Portland alt-country rockers Blitzen Trapper, so take this will most likely be one of the last opportunities to see him play in a tiny bar before the masses get a hold of his moving tunes.
Listen to his music here. Check out the video of him playing the heartbreaking "Noah's Nameless Wife" below.
Lemolo and Bryan John Appleby
Wednesday July 11
8pm, $5
The Horned Hand 507 NW Colorado Ave.