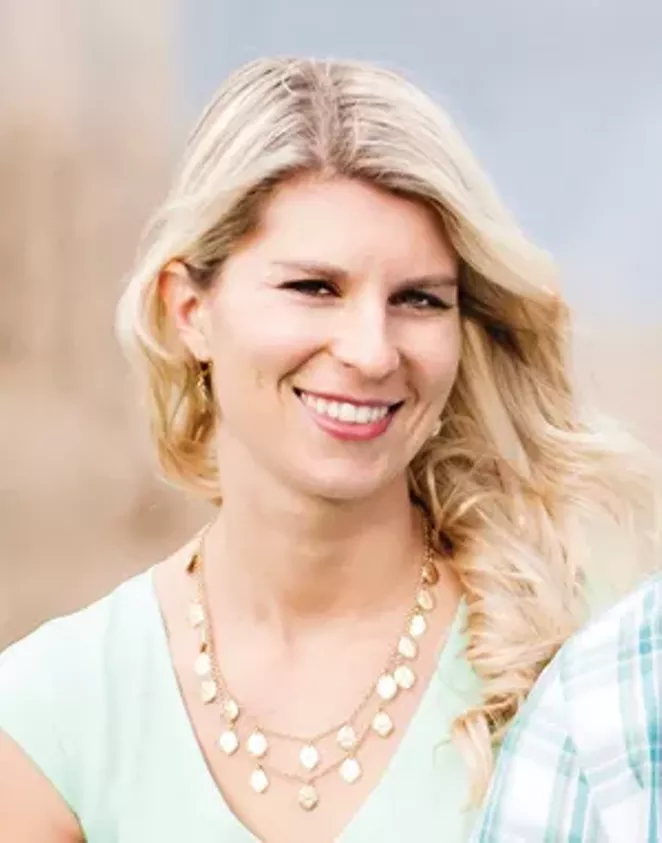 Q My 10-year-old son has a lot of anxiety every time he goes to the dentist. He starts stressing days in advance of the appointment and sometimes bails at the last minute, refusing to go. Are there any tricks or ways to ease his anxiety regarding the dentist office?

A Going to the dentist can be intimidating for anyone. There are unfamiliar rooms, instruments, noises and sensations. To help ease anxiety for your child, be positive and calm about the visit. Explain that having healthy teeth is part of being a healthy person, and that the dentist is a friendly doctor that wants to take care of their mouth. Keep explanations simple and always use non-threatening language when talking about a dental appointment. It is important for parents not to pass on their own dental fears to their child. Never say words like "shot" or "drill"! Be sure to make the office aware of the child's fears beforehand, so that the staff and dentist can communicate appropriately and use techniques to reduce anxiety. Dental professionals, especially pediatric dentists, are specially trained to guide patients through procedures with ease and comfort. Lastly, have your child bring a toy, stuffed animal or music player for calming distraction.
Q During the weaning process, we gave my 2-year-old daughter a sippy cup with apple juice. Now that she is weaned, she demands her sippy cup all the time. I am concerned that the juice could affect her teeth. Should I worry about this?
A Frequent juice consumption can significantly increase the risk for tooth decay. Many fruit juices have added sugars and are highly acidic, which can be very damaging to tooth enamel. Every time your child takes a sip of juice, it takes about 20 minutes for the acid in the mouth to neutralize. With each sip, that 20-minute acid attack is started all over again. If this process is repeated multiple times a day, tooth enamel eventually breaks down and cavities are formed. Sippy cups are designed to help young children transition from a bottle to a regular cup. The action of drinking from a sippy cup is similar to the bottle in that the front teeth are immersed in liquid. If a child is offered a sippy cup with juice throughout the day, their teeth will be constantly bathed in a sugary substance. For this transitional age, try offering a cup with a flexible straw at mealtime or only allow water in the sippy cup between meals.
Q Are there ways to build healthy teeth at a young age? My three young children do routinely brush their teeth, but I'm wondering if they should be taking any vitamins to help support healthy teeth and gums?
A Having a healthy, balanced diet is not only good for overall health, it is also vital for dental health. Offer your child a variety of foods and plenty of fresh fruits and vegetables. Vitamin C found in foods like strawberries, oranges, and broccoli maintains healthy gums. Calcium in milk, yogurt, leafy greens and cheese helps to develop strong teeth. Vitamin D, found in fortified cereals and from sunlight, aids in calcium absorption and boosts mineral density in bones and teeth. Additionally, some dairy products provide probiotics, or "good bacteria" to protect teeth. If your child is not receiving enough nutrient-rich foods in their diet, consider a daily multivitamin.
Q I am very nervous about giving my children anything that is unnatural. I have heard that fluoride treatments are necessary to prevent tooth decay, but I am worried about how the fluoride may harm them. What are your recommendations?
A Fluoride is a naturally occurring element that is safe and effective for preventing tooth decay. Fluoride that is ingested through water, food or supplements is incorporated into developing enamel, making the teeth stronger and more resistant to cavities. Topical fluoride prevents loss of minerals from tooth enamel and promotes replacement of minerals that have been lost due to acids in the mouth. Fluoride treatments are also very effective in repairing early decay before it becomes an irreversible cavity. Just like any supplement or medication you give your child, the amount and frequency of fluoride used should be monitored. Ask your dentist about the right dose for your child, based on their size and age.