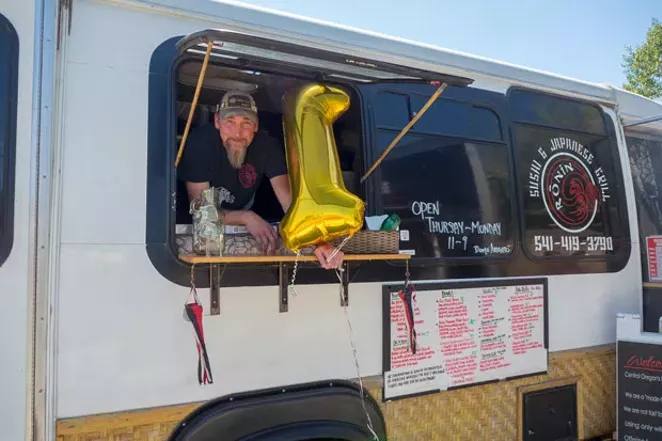 Food carts seem to sprout up in Bend faster than new residents. Picking the best food cart must have been a difficult task, but the readers have spoken, and they made an excellent choice.
Ronin is a Japanese comfort food cart located at The Bite in Tumalo. Its menu changes depending on what fresh fish is delivered, but you can usually count on delicious poke bowls—made of tuna or salmon—sashimi, nigiri, rolls and non-sushi items including bento boxes.
Having tried the tuna poke bowl, I can attest to its deliciousness. The raw fish nearly melts in your mouth. It's so fresh, you could swear a dory fisherman just handed you the ahi himself.
Chef Scott Byers said he started Ronin three years ago because of his love of Japanese food and his desire to make it affordable.
"I don't know why sushi is so expensive," Byers said. "It's a $400-$500-a-night meal."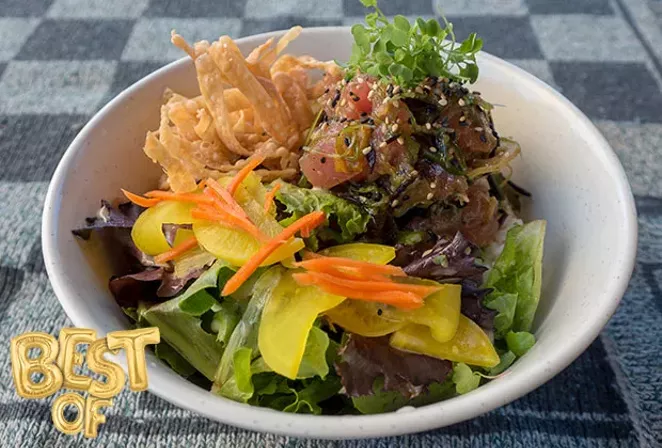 Byers said he wanted to buck the exorbitant prices and make sushi that's better, cheaper and different. All Ronin's fish needs to be wild caught or sustainably farmed, Byers said.
Byers worked previously at other Bend sushi institutions, including 5Fusion. In addition to the food cart, he and his other chefs do private sushi bars in customers' homes that can serve from six to 20 people. Byers said he flies fish directly from Japan for some of the private gigs.
Byers said it's the locals who have kept him fed, and he wouldn't be here without them.
"I'm stoked that people are turned on to it," he said of Ronin.
2nd Place: Thailandia Asian Food Cart