A rent control bill, SB 608, is currently being considered by the Oregon Legislature, after being approved by the Senate Housing committee Feb. 4. It's aimed at making Oregon the first state to legislate statewide rent control. A recent effort in California failed when voters voted the issue down.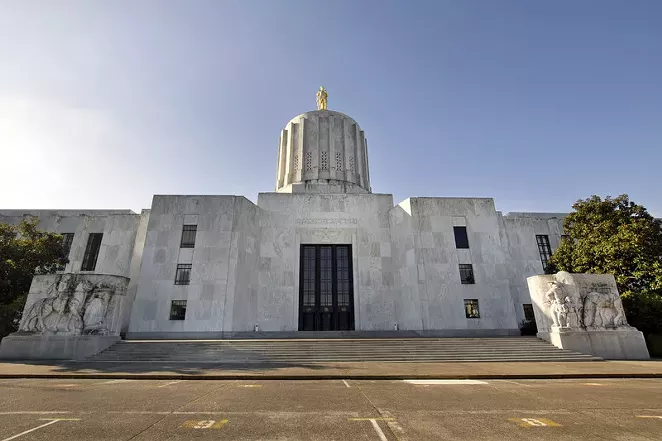 Should it pass, SB 608 would put an annual rent increase cap at 7 percent plus inflation, and allows for one rent increase per year. This will only apply to dwellings 15 years old or older—an attempt to not deter potential multifamily developers from building more projects. The thinking its, why would one develop multifamily projects with rent caps when they're already incurring the incredible expense of System Development charges, infrastructure development and building costs?
I scratch my head at why, when the ultimate problem is inventory, legislators would create a bill that ultimately puts the burden on owners of property built prior to 2004. Property taxes increase annually, along with the overall cost of maintenance.
The fact of the matter is, we have seen a huge increase in demand, which in turn has led to a tight market and higher rents. I agree 100 percent that there's a shortage of rentals. I also agree that we have seen significant rent rate increases over the last several years. Not all of the stories that we have read or heard are fair. Yet, in my experience, those stories are not representative of the majority.
Only a short decade ago, Central Oregon, the real estate market and the economy as a whole were in the tank. Having worked in the property management world, I can say that it's incredibly difficult to talk with an investment property owner struggling to hold onto their properties, pay property taxes and keep up with maintenance, all while taking huge losses to maintain the property. Rental rates have finally begun to make sense for an investment owner to own property again, and for developers to build rental properties again. The lack of inventory is a direct result of the economic disaster our country faced not so long ago. It takes time to catch up with providing inventory.
So does it make sense to put a rent rate cap on those who own buildings more than 15 years old, when those properties tend to encounter more maintenance costs? Rent control ultimately limits owners' abilities to maintain and improve properties, thereby creating diminished quality of rental inventory and causing neighborhoods to deteriorate.
The second caveat of SB 608 involves no-cause evictions. Because rent control is such a hot button issue, it makes perfect political sense to slide in no-cause eviction legislation along with it. A no-cause eviction is defined simply as a landlord's termination of tenancy when lease violations have not occurred. SB 608 proposes that only under specific circumstances can a landlord terminate tenancy, such as wanting to move into the home themselves, needing to make extensive repairs or choosing to sell the property. In all of these cases, the landlord would be required to give 90 days' notice, provide evidence of the intent to perform the aforementioned examples and pay the tenant equal to one month's rent. What this essentially would do is take away the property owners' abilities to do what they want with property they own.
While SB 608 is well-intentioned, it's my opinion that the consequences of this bill will hurt the very people it's trying to help. Rents in Oregon are high because there is a supply shortage, and this bill will make the shortage far worse. We have already begun to see investors pull out of the state with the threat of rent control and eliminating termination of tenancies, thereby reducing rental housing inventory and accelerating neighborhood deterioration.
Christin Hunter is a licensed real estate broker at Windermere Real Estate in Bend. Join her and other contributors here each week for their takes on news and trends in the real estate industry.