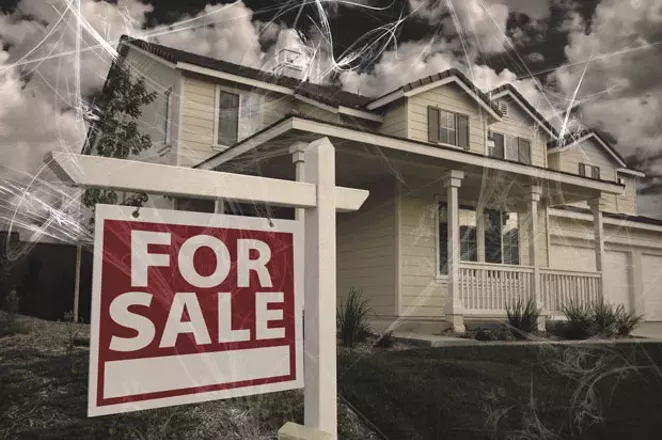 Most states require a seller's property disclosure statement on the condition of a house—but many, including Oregon, do not require disclosure of prior deaths, crimes or other stigmas that might be associated with a home. A spooky or creepy history is important to many people, so how can they find out if the home has a history?

Thankfully, the internet has put a lot of this information at our fingertips. The most obvious first approach is to perform an online search of the address of the house. Typically, if there's been a crime or violent incident, it will have been reported in some media and picked up by search engines. Another website is diedinhouse.com. Meeting the neighbors is another good way to get information not only about the history of the house, but other valuable information about the neighborhood. While the seller is not required to volunteer such information, if you ask them, they likely will answer truthfully about past history to avoid possible legal liability.
If you feel adventurous and don't care about spooky histories, the upside is that such homes can probably be purchased for a bargain price. Happy Halloween!