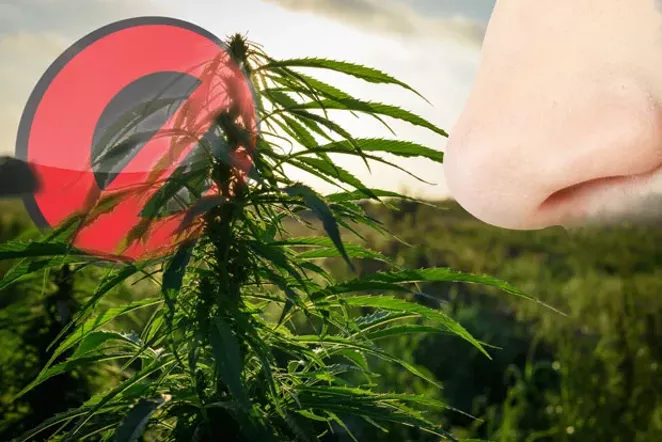 Since Deschutes County has elected yet another anti-marijuana County Commissioner, it might be instructive to take a look at a recent Oregon Land Use Board of Appeals decision before you buy into the notion that pending marijuana land-use permits are dead in the water.
First, a little procedural primer: When land-use applicants seek to grow, process or sell marijuana in unincorporated Deschutes County, a land-use planner is assigned to their application to evaluate it for completeness, and make sure their proposed plans comport with the Deschutes County Code. The land-use planner is not elected, and merely checks the application to make sure it agrees with the letter of the law (along with guidance provided by past Board decisions). The planner then notifies neighboring properties that a land-use permit is pending. If the application is approved and any neighbors object for any reason, they can file an appeal. In most cases—particularly involving non-cannabis permits—that appeal goes to a hearings officer. Like the planner, a hearings officer is bound by the code, and past Board decisions. The hearings officer listens to the appellant, the planner, the applicant and the code. Banality ensues, and most strong applications are approved over the objections of frivolous appeals (as they should be).
With marijuana applications, however, the Deschutes Board has frequently scooped up those appeals for review, removing a hearings officer from the equation, and thus inserting a veritable dumpster fire of politics into the process. Any portion of the code that could potentially provide room for discretion by commissioners usually means bad news for the applicant in this anti-marijuana enclave.
It turns out that Deschutes County is not the only Oregon jurisdiction where county commissioners object to marijuana on principle. In Linn County, MJAI Oregon 5, LLC – a company operating a proposed 85,000-square-foot indoor/outdoor cannabis farm near Lebanon – appealed to LUBA a decision by the Linn County Board of Commissioners to deny its application based on a violation of Linn County's odor-control and waste-disposal ordinances. Despite MJAI proposing the use of an odor-control device that would work precisely as Linn County requires in its code, the board denied the appeal. The board said, in part, that the applicant did not "provide adequate information" to show how odor from the hoop houses would be mitigated. With respect to the applicant's handling of waste, the county said that the applicant didn't address water runoff concerns (presumably raised by an angry neighbor) and didn't describe the herbicides and pesticides that would be used for marijuana production.
The problem? None of the concerns expressed by the board in denying the application were addressed by the code. In other words, the board used discretion to act outside its authority. LUBA reversed the county's decision—but not only that, there was no order for a "do-over," as is often the case with administrative and judicial appeals. LUBA essentially said, "Give them the permit, they earned it."
How is this instructive for local county commissioners? Well, the Linn County Code section dealing with odor control is nearly identical to the Deschutes County Code, e.g. carbon filtration, fans rated to scrub odor for a specific volume of space, a licensed engineer's stamp and letter, etc. Accordingly, as they are wont to do, Deschutes County Commissioners will run up against this LUBA precedent if they "feel" that odor control cannot be mitigated regardless of an applicant complying with those standards. Similarly, as Linn County tried to do, inventing new guidelines that do not exist in the code—such as addressing water runoff in your waste disposal plan or demanding a description of herbicides and pesticides—won't fly, either.
What this LUBA decision did not do is address whether the Linn County Code sections were, as written, unreasonable. So far, no LUBA decisions have been on point in that regard vis a vis Deschutes County Code sections, or sections similar to the DCC. With the new emergency rules drafted by the county extending separation distances for applicants, increasing setbacks, etc., such a decision could be in the offing.