I
t's funny how often we forget how many ways Art can present itself in our lives. Often we stop at painting or music, but art doesn't have to hang on a wall for us to enjoy it. It can dance on that wall in a ballet of light. It can be an unassuming performance that both scares us and intrigues us.
This First Friday I have two interesting picks—both will take you off the beaten path of the usual art walk; two events that will allow you to travel to worlds you may not be privy to in your everyday life.
Sprout Film Festival
Fri., Oct. 6, 7-9 p.m.
Tower Theater
Film is a wonder of an Art form— incorporating images and music and words that allow us insight into worlds we never thought we could travel to, showing us the lives of people who might remain a mystery to us. The Sprout Film Festival, in its own words, "makes the invisible visible" by presenting an array of films exclusively made by and featuring people with intellectual and developmental disabilities. Showcasing both narrative and documentary films, The Sprout Film Festival has been presenting these unique films for over 10 years, with the goal of building compassion for a population of our community that is often overlooked and not fairly represented in our media landscape.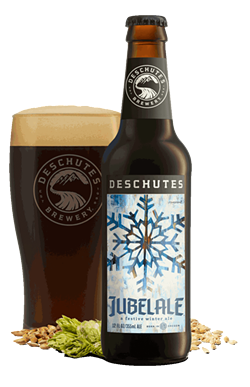 Lights-Camera-No Action presents Reservoir Dogs
Fri, Oct 6 at 7:30pm
2nd Street Theater
"Reservoir Dogs" was a cult hit back in the 1990s when it first came to theaters. Quentin Tarantino was immediately hailed as a modern auteur and every boy on your ski team was spouting lines from the film. Guaranteed. But here is the twist: what if women read these parts? How would you feel about it? That's exactly what the people at 2nd Street Theater are attempting, with a live-reading. Nine women will take the stage as the iconic figures of Mr. Pink, Mr. Brown and the rest of the gang.
Perhaps this First Friday, rather than walking the downtown blocks, looking at paintings and searching for some new fall boots, dedicate yourself to a new understanding of how you can share art with others.
Jubelale Artist Announced
Deschutes Brewery's annual winter seasonal, Jubelale, comes out in November—this year featuring Bend artist MaryLea Harris. The artist's custom snowflake design features layered plaster and acrylic paint on canvas, with recycled plastic gift cards used as scraping tools and Jubelale posters and related articles glued to the background. Harris will be on hand at First Friday, Fri, Oct. 6 at the Deschutes Public House, and will sign posters at the pub Mon., Oct. 16.
MaryLea Harris