H
aving lived in Bend for almost two years now, I discovered that I still hadn't tried Riverbend Brewing's Box Car Rapids, a year-round, award-winning fixture from the local brewery. I'm happy to announce that today, that all changed.
Looking for something with a lighter percentage but still packed with flavor, this red ale jumped right out at me as soon as I laid eyes on it. With all the hype, I was excited to finally try the award-winning brew... and Box Car Rapids did not disappoint.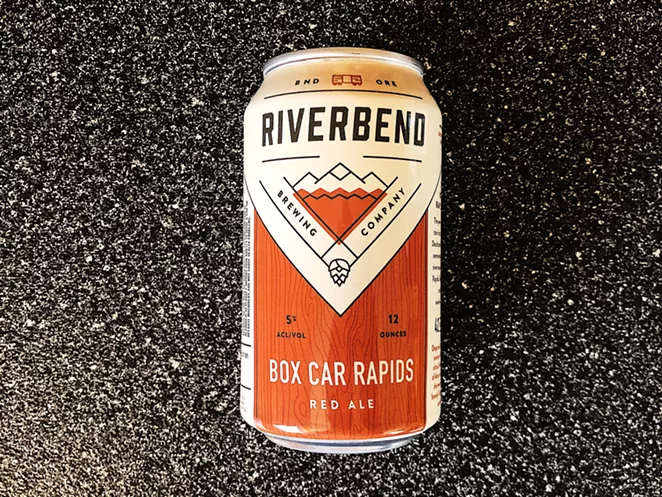 At just 5%, the Box Car Rapids has so much flavor to enjoy. A slight bitterness helps balance out rich malts, resulting in the perfect level of sweetness. I decided to pour some out into a glass and wow—this beer has a beautiful color! It's a cognac amber pour that shines right out of the glass.
The can design incorporates a nice touch of history, detailing the story of the lost boxcar of 1954, one of the worst accidents ever to occur on the Oregon Trunk Line. Not only did I sample a new beer today, I learned something in the process.
Riverbend Brewing is currently offering some awesome dock prices that will last throughout the summer:
16 oz. four pack - $8
16 oz. Case - $40
12 oz. six pack - $7.50
12 oz. case - $20


They are currently open Mon-Fri, 9am-4pm.