Remember when living in a city with lots of craft beer was considered unique? Bend may have been at the forefront of the idea, creating one of the world's first Ale Trail atlases, but now it has tons of company.
As of the end of 2017 there are more than 6,000 breweries operating in the United States. That's according to figures released by the Brewers Association, which further notes that 83 percent of Americans age 21 or over now live within 10 miles of at least one. From New York and LA to the Eastern Oregon town of Mitchell (population 125), there are few cities and communities that aren't home to good beer—or, at least, locally-produced beer.
The sheer ubiquity of the stuff is one major trend that made itself known this year, one in which the entire industry continued to grow, if not quite as exponentially as in years past. It's no longer a surprise to see something from Deschutes, Crux or Boneyard at a Red Robin or the Redmond Airport bar—it's expected.
But what can beer locally and nationwide do to retain consumer interest and grow the concept of craft yet further? Here are a few trends to watch out for in 2018:
Brewers figure out what New England IPAs are.
NEIPAs—those hazy, juicy, fruity things, caught on from coast to coast in 2017, but the results varied widely in taste, look and often quality. "I would like to see a better refining of the process," said John Holl of Craft Beer & Brewing, in a piece published by FSR Magazine. "I don't mind hazy beer and I don't mind beer that has to be consumed sooner than others. But a lot of brewers have been going for the aesthetics, the way it looks, rather than focusing on flavors, focusing on nuance. People won't forgive poor quality much longer."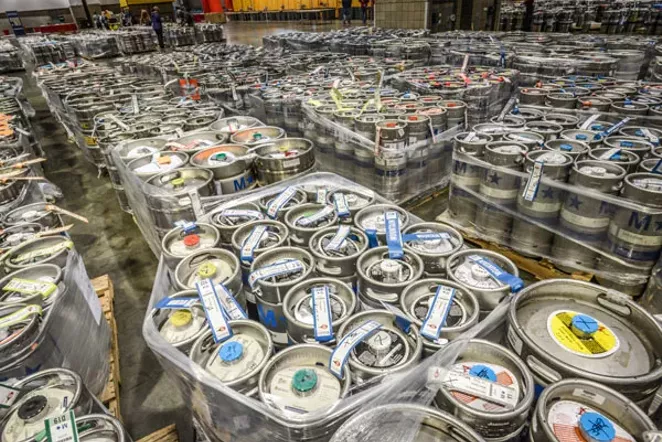 Sours mature.
As this genre also matures and gains headway, beer fans who turn their noses up at the sour Berliner Weisses and other fruit-flavored beers popping up lately could be missing out. "Acid is a big part of the flavor profiles of all wines and many popular cocktails," says Garrett Oliver, head brewer at Brooklyn Brewery. "Why should beer be any different? But balance and elegance will win out over coarse, mouth-puckering examples."
Locally, more taprooms open.
Boneyard's vaunted brewpub restaurant off Third Street, originally pegged for a summer launch, is still on its way. It'll be vying with Worthy Taps & Tacos, slated to open off Brooks Street downtown in the spring.
Saturation might not be the concern so much as dwindling brand loyalty—with so many options available in so many places, many drinkers try one beer, then immediately move on to someone else's. As craft gets more and more local, after all, the competition gets that much fiercer.
Editor's Note: The original version of this story did not include attribution to FSR Magazine for the use of John Holl's quote. We regret the error.