Wanderlust is just one of the things Seth Walker mentions as an inspiration for him in music—and in life. On his latest and 10th studio album, "Are You Open?", Walker channels the spirit of New Orleans. In addition, he says he used his time in Cuba as a way to push himself to places he'd never been musically. These opportunities for growth and evolution are ones Walker didn't believe he'd get. When I asked him about it, I was positive I could feel him shaking his head on the other side of the phone.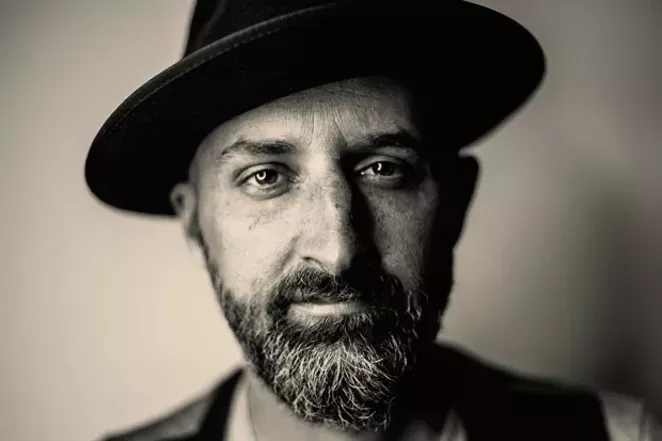 "No, I didn't," Walker laughs as he reminisces on his beginnings in music. "I'm very thankful. I started playing professionally when I moved to Austin in 1995 and I put out my first album in 1997. Just kickin' around Austin, Texas, playing little gigs. I never thought I'd be 10 albums deep."
It's not that Walker doubted himself, either. Instead, it's what he calls having a little bit of tunnel vision, moving "note by note, song by song."
Most people would call Walker a blues artist—which wouldn't really be wrong. It's just not fully crediting the span of his music. This is especially true for "Are You Open?" where he pulls together a Paul Simon-like collection of sounds.
"A big part of maybe why my music is so stylistically sprawling... I grew up in a commune. In North Carolina I grew up in a Quaker commune," recalls Walker. "I basically had two sets of parents and two sets of siblings. I always had a different perspective, or multiple perspectives. Maybe somewhere deep down in there that had something to do with how I like to gravitate or pull from wherever I'm swimming in."
One challenge of being this far into a career is that fear of becoming stagnant, going through the motions. After 20 years, Walker has found ways to keep pushing himself.
"There are times in my career where I have done exactly what you said. I have steered things and gone through the motions," says Walker. "Even though I've written some songs that may be really good, but I don't believe them. That's the difference. Or at least a cup of juice I had with myself – like, 'Hey man, you're not getting any younger. I know that. So you better believe what you say.' If you don't believe it, nobody will. It really has given me a fresh start."
Seth Walker House Concert
Sun., March 10. Potluck/5:45pm, concert/7pm
Canyon Rim House, Redmond, OR
RSVP required
Donation at door $20-25