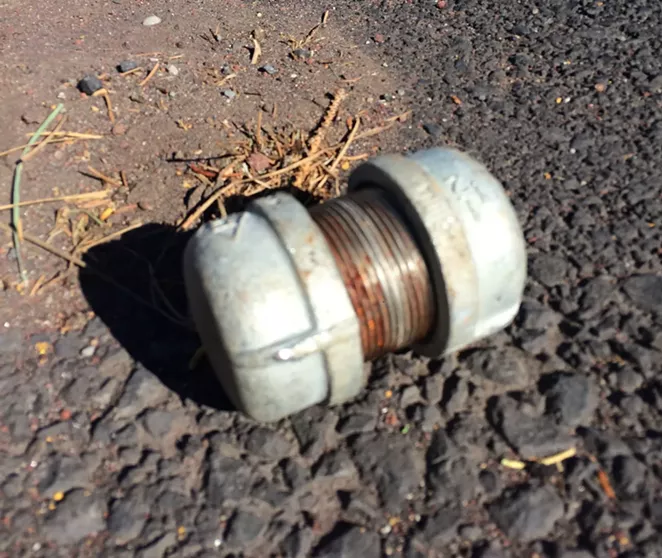 City of Bend Police neutralized a potentially hazardous and explosive device today, found on NE Greenwood Ave and NE 12th Street. A citizen reported the suspicious looking six inch long galvanized pipe — similar to a pipe bomb — complete with a cap on both ends.

Officers cordoned off the area with sandbags as the Oregon State Police Explosive Unit was called in from Salem. As traffic was closed on both sides, the device was "rendered safe" according to OSP.


The Bend Police Department is actively investigating the incident and a preliminary search has concluded the device was "likely authentic," according to Bend PD.
NE Greenwood has now been reopened. If anyone has any information regarding the incident, please contact 541-693-6911.
As a reminder to the public, please contact your local law enforcement agency if you locate a suspicious device. Do not attempt to move the item or disturb it in any way. Extreme care and handling of such devices is required along with specific knowledge and equipment to ensure a safe resolution to incidents of this nature.