Un hombre de Bend se encuentra bajo custodia después de las muertes de dos jóvenes de 18 años. La policía de Bend arrestó a Wesley Brady de 41 años el 17 de agosto, después que la policí dijera que él mató a Angela Pastorino y a Alfredo Hernandez a principios de semana. Dice la policía que las dos víctimas y Brady estaban trabajando para un propietario de una casa localizada sobre la calle Mount Faith Place en Bend. Después de trabajar en la casa el 16 de agosto, la policía indica que los jóvenes y Brady estaban tomando cuando los dos varones, Brady y Hernandez, se pelearon y Brady mató a ambos jóvenes.

La policía indica que Brady dejo a Pastorino y a Hernandez en el garage de la casa y se fue a una vivienda en Christmas Valley. Cuando el propietario de la casa llegó a su hogar el día 17 de agosto, encontró a uno de los jóvenes en el garage y llamó a la policía. Durante la investigación, la policía halló a Brady en los alrededores de la casa y lo arrestaron. Brady permanece bajo custodia en la cárcel del municipio de Deschutes y está detenido sin derecho a fianza. La policia lo arrestó por múltiples cargos, incluyendo asesinato, sodomía, abuso sexual, abuso de cadáver, manipulación de evidencia y estrangulamiento. En los últimos años Brady ha sido acusado de incendio premeditado y de abuso animal, y de acuerdo a un reporte de The Bulletin tenia un historial de problemas de salud mental.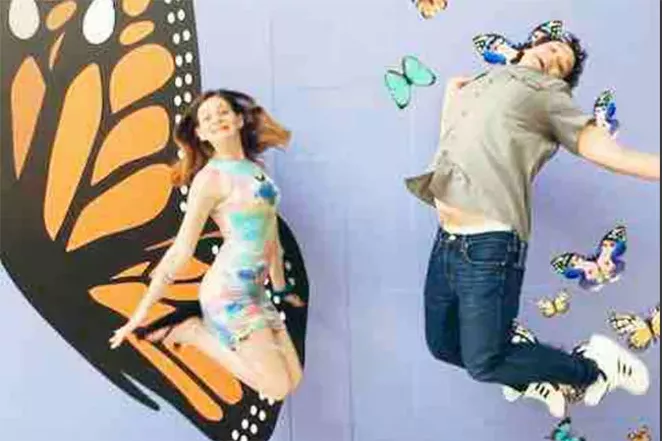 Se ha publicado un GoFundMe para las familias de la víctimas titulado Hernandez and Pastorino, quienes asistieron a la escuela en el área de Bend, en calidad de "inseparables". Ambos eran jóvenes inteligentes y amorosos con sus familias y amigos quienes los adoraban. Angela amaba a la gente casi de igual manera como a la que amaba a los perros. A Alfredo se le conocía como un joven dulce y con un tono de voz suave, el cual era el primero en voluntariarse para cualquier tarea."