A
bout 2,000 students, parents and teachers marched from Bend public schools and ended up at the Education Center on Wall Street Wednesday, during a rally to support funding for public education in Oregon.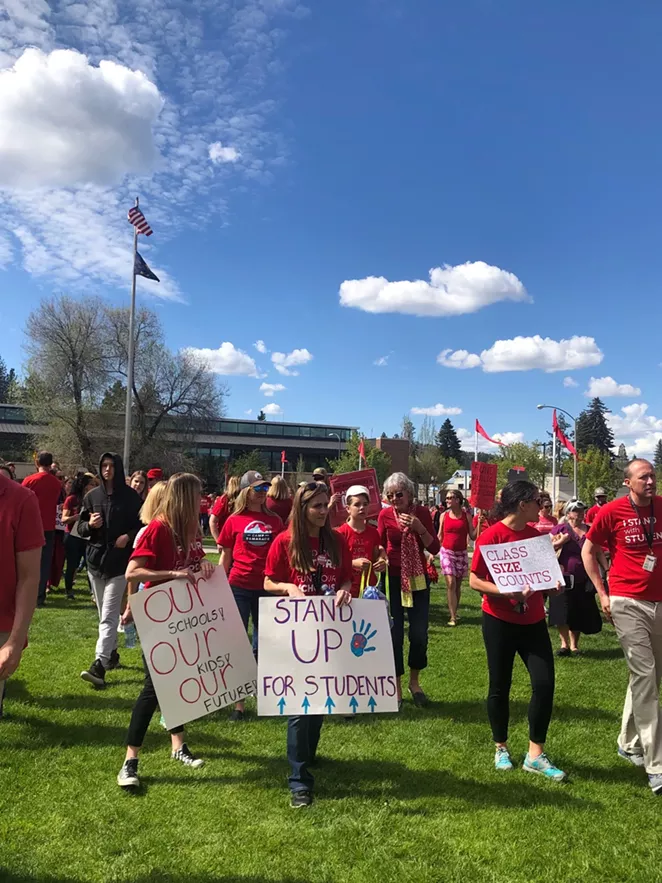 Similar rallies took place across the state. According to the
Oregon Education Association
, over 25,000 supporters gathered in Portland; Salem's rally drew over 3,000 people and about 1,100 hundred gathered in Eugene. Schools were closed for all or part of the day in at least 25 districts, according to OEA.
"Today's massive turnout from educators and public school supporters sends a simple and powerful message to state lawmakers: our students need you to step up and fully fund their schools and they need it now," John Larson, OEA president wrote in the release.
Oregon's May 8 Day of Action was part of the #REdforEd educator's movements across the U.S.
National Education Association
President Lily Eskelsen-Garcia, who spoke at both the Portland and Salem rallies had this to say: "You are part of a national movement of and by educators to fight for the public schools our students deserve."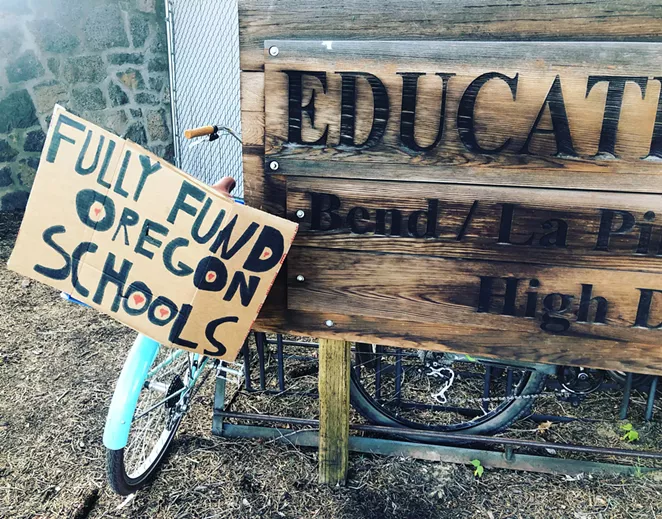 "After seeing years of legislative neglect and the chronic underfunding of public education, educators now are demanding more for their students. Oregon educators and union members are taking matters into their own hands and they are ready to step up for their students, their communities and public education."
The Oregon Legislature introduced the "Student Success Act" this month, which would raise about $1 billion per year for public education. It's currently in the Senate—where Senate Republicans staged a walkout Wednesday so no vote could be had.