So here we are, raising awareness about something that feels as familiar as ordering coffee. — Anonymous (Posted to FB in response to #Me Too)
On Oct. 15, two words dominated social media feeds after actress Alyssa Milano made a simple request. In response to a suggestion from a friend, she tweeted, "If you've been sexually harassed or assaulted write 'me too' as a reply to this tweet." The intention was to give people a sense of the magnitude of the problem.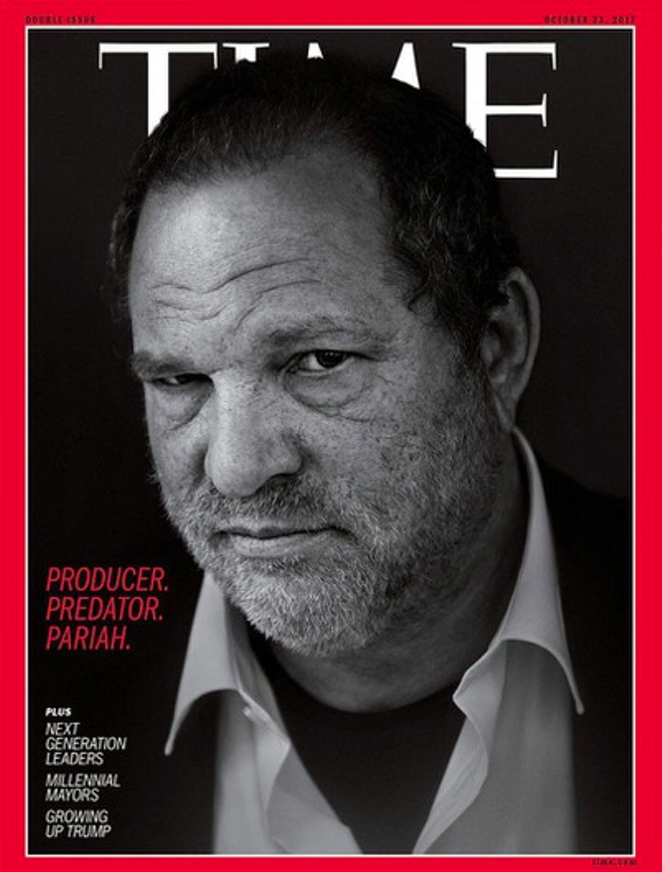 Within hours, women took up the two-word phrase as a rallying cry against sexual assault. The hashtag #MeToo flooded Facebook and Twitter along with stories of assault that ranged from catcalls on the street to uninvited groping and rape. Reports from the two companies verified that in less than 24 hours, the hashtag appeared in 12 million posts and 500,000 tweets, affecting 45 percent of the social network's users in the U.S.
The sexual harassment allegations against film mogul Harvey Weinstein sparked Milano's recent request, but the "Me Too" movement isn't new. Activist and Just Be Inc Founder Tarana Burke started it over a decade ago as a program offered by her organization in an effort to support and amplify the voices of women of color who experienced sexual abuse and assault.
"Survivors are really the only ones who truly understand survivors," — Tarana Burke

tweet this
"S
urvivors are really the only ones who truly understand survivors," says Burke. "I...believe in the beauty of people, of being in community and supporting each other. And what we've seen...is what community looks like when people support each other."
Moe Carrick, founder of Moementum, Inc. and recipient of Bend Chamber's 2016 Woman of the Year Award, feels both inspired and troubled by the campaign. She says, "I cannot count the number of incidents of groping, touching, catcalling and whistling that (I have experienced over the years)."
Perhaps even more significantly, she shared that bias against women affected her job opportunities. "The boys' club persists and I cannot get a membership card even when I assimilate and become very 'white guy,'" explains Carrick. "#Metoo illuminates the incredible reality and volume of harassment against women, which is data that most men do not think of or always believe."
Carrick is also concerned the campaign runs the risk of alienating men by shaming them. "...Men as an identity group are not all harassing and perpetrating abuse. Many are good allies and are troubled by this in deep ways," she explains. "I find myself wondering...what are we women going to do to reach across and work with men to change the culture of men so that we all thrive?"
In contrast, the movement has also drawn sharp criticism for putting the burden of changing the culture that produces sexual assault and harassment on the shoulders of victims.
Megan Foster, prevention program coordinator for the Oregon Attorney General's Sexual Assault Task force, confirms that the vast majority of sexual assaults are perpetrated by men, regardless of the victim's gender, and says, "Our position is that the root causes of sexual violence are oppression and inequity," and explains that rape culture is a product of oppression, and affects everyone.
"We are all affected by the assumptions and stereotypes about who people get to be based on their gender identity," says Foster. "Sexual violence is preventable and we all have a role and responsibility in preventing it."
Foster points out that we can see the assumptions about who men are everywhere: on television, and in movies, the media and the news. "Especially when it comes to sex and relationships, men are supposed to be the aggressors, take charge and want sex all of the time," says Foster. "There's a really harmful impact on who they get to be. We are raising men to sexually assault."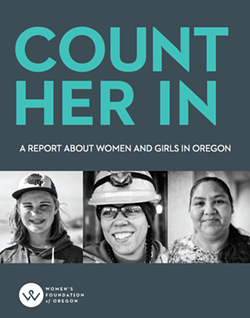 For Janet Huerta, executive director of Saving Grace, the response to the "Me Too" movement came as no surprise. Saving Grace provides a hotline and free confidential services for women who have experienced sexual assault and harassment in Central Oregon. She says, "As a rape survivor myself, and after working in this field for 20 years, the sheer volume of #MeToo posts isn't what grabbed my attention, it was the widespread reaction—the very serious recognition that women (and men and non-binary) were met with respect and belief."
Last year's Count Her In report by The Women's Foundation of Oregon revealed that that just over half of females in Oregon have been the victims of sexual or domestic violence. "Perpetrators have sexually or domestically assaulted over 1 million Oregon women and girls, one of the three highest rates in the nation," a factsheet on the report noted.
Huerta says she hopes that the groundswell of support turns into a permanent change in society's norms.
On Nov. 1, Saving Grace is hosting a community conversation called "Let's Talk About It: Where do We Go From #MeToo?" to help the community process the magnitude of the problem and talk about what people can do—especially men—to stop everyday sexism and help create communities where sexual violence is the exception instead of the rule.

In the meantime, Saving Grace offers the following starting points for stopping sexual violence:
Believe survivors.

Don't "rank" experiences. A wolf-whistle can be as frightening as a grab.

Words matter. Don't engage in "locker-room-talk" and don't allow it in your presence.

Talk to young boys about respect for women and healthy relationships.

If you see or hear something abusive happening, say something.

Huerta says she's remaining optimistic. "I would like to get to the point where things like the me too hash tag come about not because of a big Hollywood story, but because a person who works where we shop for groceries was hurt and we all care and aren't going to stand for that in our community," she says. "We're not going to stand for a community where one person hurts another. That's what I'm holding out for."
Let's Talk About It: Where Do We Go From #MeToo? event
Wed., Nov. 1 5:30-7:30 p.m.
Environmental Center
16 NW Kansas Ave, Bend