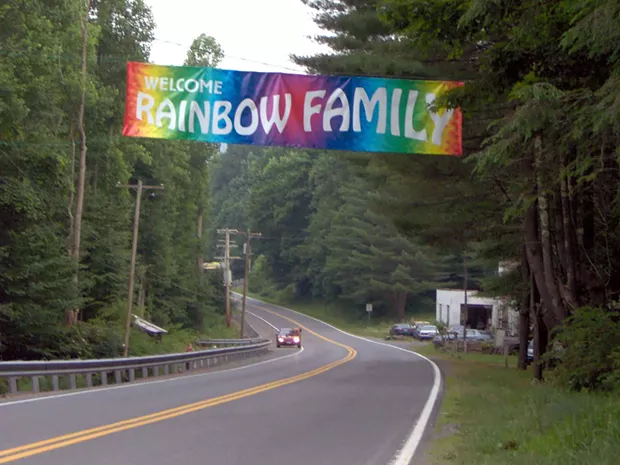 I
n 1997, the Rainbow Family held its annual event in the Ochoco National Forest, and an estimated 20,000 to 30,000 people attended. According to the Deschutes County Sheriff's Office, the event resulted in substantial impacts to the forest, forest roads, state highways and the nearby communities, in addition to the increased pressure on law enforcement, medical services and local businesses. Now, the group is gathering again in the local area.
A regional Rainbow Family gathering is happening near Santiam Pass between June 11 and June 21, DCSO says. The sheriff's office describes the Rainbow Family as a group committed to principles of non-violence and egalitarianism.
A release from DCSO states the office is expecting increased vehicle traffic in the area of Santiam Pass and possibly Sisters. People should expect to see lost or stranded motorists looking for the event and disabled or abandoned cars on the roads or public lands.
Also, the Sheriff's Office is reminding people to watch for increased theft. The Rainbow Family does not have a centralized leadership, nor do they obtain proper permits or provide location details to law enforcement, the DCSO said.