Oregon Lawmakers, Family Gather To Celebrate The Life Of Norma Paulus
Family, friends and Oregon lawmakers gathered at Willamette University in Salem on Saturday for Norma Paulus' memorial service.
Paulus was Oregon's first female secretary of state. She died Feb. 28 at the age of 85 in a Portland care facility
Paulus was known for her politics as a moderate Republican. She worked on Oregon land-use laws and, as secretary of state, pioneered the state's vote-by-mail system.
Paulus was well-known for being a feminist — especially as it relates to Oregon politics during the 1970s. She was co-founder of the Oregon Women's Political Caucus in 1972. – Meerah Powell, OPB
Earth Day participants collected over a ton of trash
Forty-five adults and 10 children collected over a ton of trash during the Earth Day Community Cleanup last Saturday organized by Mandee Seeley of Sisters Park & Recreation District.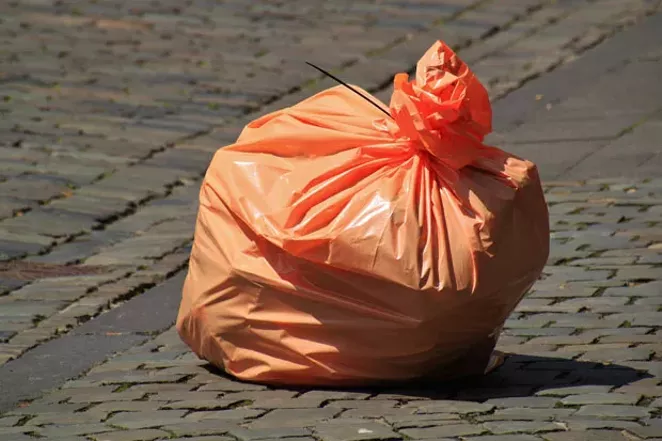 With supplies donated by SOLV and three dumpsters provided by the Sisters Ranger District, 136 bags of trash are no longer littering Sisters and the surrounding forest.
Zimmerman Cinder Pit yielded the largest collection of trash, including a discarded electric dishwasher, picked up by Mandee's husband Ryan and their two children. – Sue Stafford, Sisters Nugget
Oregon Styrofoam Ban Moves Forward
A bill in the state Legislature may make Oregon the first state in the country to ban the material polystyrene, commonly known as styrofoam. House Bill 2883 would ban use of the material entirely, from restaurants, supermarkets and food carts.
On Monday April 22, Oregon House Democrats narrowly failed to pass the bill when seven of their members voted against the ban. After a "procedural move" to keep the bill alive overnight into Tuesday, Democrats managed to pick up two additional votes. One legislator returned to Salem from an absence to vote yes, and another decided to change their vote from no to yes, which was enough for it to pass the House. It now heads to the Oregon Senate. - Ian MacRonald, Corvallis Advocate