This weekend has it all, warm weather, outdoor concerts, and a mid-summers abundance of food and drink. So grab a hat, slather on some sunscreen and shake it like a polaroid picture.
Friday
Portland indie rockers Blind Pilot headline Northwest Crossing Hullabaloo with rockers Jeff Crosby and the Refugees opening the show at 7pm. Local ska band Necktie Killer play on the patio at Country Catering from 4-8pm and jokers, smokers and midnight tokers are instructed to Fly Like An Eagle to the Les Schwab Ampitheater for iconic sixties rockers the Steve Miller Band.
SATURDAY
Toney Smiley and Mosley WOtta will be warming up the crowd on the Bite of Bend main stage Saturday night for progressive bluegrass band Hot Buttered Rum. For a complete list of music and events visit Bite of Bend. Boxcar Stringband, Michael Lewis Martinez, McDougall, Shade 13 and Kylan Johnson are at Crux Fermentation's First Anniversary Party starting at 11:30am and ending at 10pm. Summer concerts continue at Elk Lake with The River Pigs performing at 5pm.
SUNDAY
Swim, paddle or float your way to the Les Schwab Ampitheater for the fourth concert of The St. Charles Free Summer Sunday Concerts series featuring roots, Americana band Marley's Ghost at 2:30pm.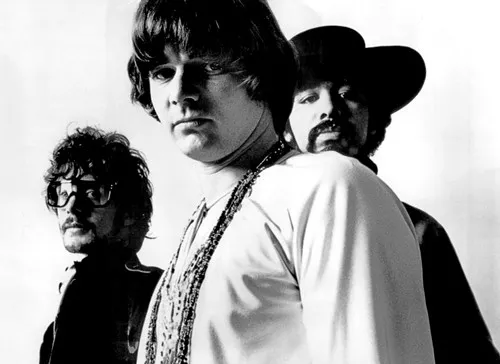 commons.wikimedia.org
Steve Miller Band circa 1969