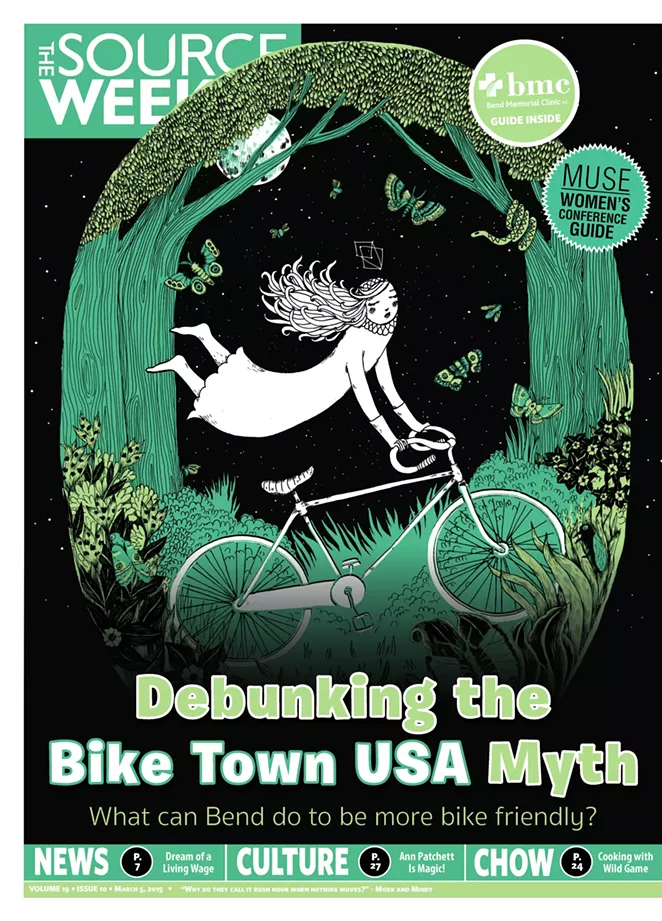 Since the third grade, I have been a "bike commuter." At the time, in the late '70s, I think it was just called "riding your bike to school," and I was lucky to grow up in
a bike-friendly city
, Madison, Wisconsin, where people owned twice as many bikes as cars.
In fact, I have been fortunate to live bike-friendly cities, or at least places that grew a bike consciousness while I lived there. After college, I arrived in San Francisco in 1992. From my Haight-Asbury neighborhood, I would scream down the hills to my office downtown. Returning home was more of a chore—and, during those first few months, a dangerous proposition; more than once, a car shouldered me off the road.
But that summer was also the first
Critical Mass
—an act of civil disobedience, hundreds of bike commuters slowly spun their way through the market district and into the residential neighborhoods. The following month, I rode in the second Critical Mass event. It was tense, as cars tried to push through the throngs of bikers. But the message was received loud and clear: Share the road. Ultimately, the mentality towards bike commuters changed dramatically in San Francisco—and correspondingly my own commute was safer.
However, in spite of the prevalence of mountain bike enthusiasts and road riders, however, Bend does not feel like a safe town for bike commuting for me. Even though a bike lane covers most of my three mile commute, almost nightly I have at least one car that cuts a hard right turn in front of me and the bike lane vanishes for stretches of three or so blocks at the places most needing protection.
In this week's feature,
Erin Rook examines the reality of Bend as a bike town
. Certainly, there are plenty of recreational opportunities, but what about functional biking?
Check out the
full issue here
.
NEXT WEEK: Our Beer Issue!