Bend City Councilors Jim Clinton and Jodie Barram are hoping to be considered a "slate" for mayor and mayor pro tem of Bend.
The mayor and mayor pro tem, which is sort of like deputy mayor, are picked by the other councilors in what has usually been basically a popularity contest among them.
But things have been a little different this time around, with councilors asking the public to weigh in on who deserves the job. In the case of Clinton and Barram, they said they are going to leave it to the council who should get exactly what job, but that the public should voice opinions.
"Mayors were often chosen by being 'next in line,'" wrote Clinton. "Bend is now too big and complex, and the stakes are now too high to continue this way."
Clinton gave five reasons for why he should be mayor.
Here's the gist of his arguments.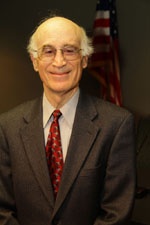 1. People are urging him to be mayor, saying he would be best for the job.
2. He agrees and noted that he received more votes than any other candidate in Bend's history in the last election.
3. During the campaign, he was endorsed by both newspapers, by the Chamber's Bend Business PAC and by the two city employee unions that do endorsements.
4. He has consistently opposed the city's surface water project. (Note: Jodie Barram has supported the project, as has the other councilor who has publicly said he's interested in being mayor—Mark Capell. Of Capell, Clinton said he "has been the ill-fated project's biggest booster.")
5. His views are most in line with the people and he believes "The organization chart of the City has the citizens on top, the Council in the middle, and the staff underneath."
As for Barram, she submitted letters to the Source endorsing her for mayor that are nothing to sneeze at. Redmond Mayor George Endicott, former state representative Judy Stiegler, former city councilor Kathie Eckman and the mayor of Maupin have all endorsed her.

Here is there joint statement, or watch for it in this week's edition of the Source.
Stay tuned for all the latest on who'll be the next mayor of Bend on the Bent blog.