If you weren't all over the news this weekend, here are some features you may have missed:
1. The Supreme Court will hear arguments on Tuesday on whether Proposition 8, California's ban on same-sex marriage, violates the federal Constitution. This video explains more about the Supreme Court and Proposition 8.


2. Despite inclimate conditions, both supporters and opponents of same-sex marriage are turning out in force in Washington, anxiously awaiting the verdict of the Supreme Court's ruling in the landmark case addressing the constitutionality of same-sex marriage and the rights of same-sex couples.


3. This picture of a pit-bull with a bird sitting on its head and surrounded by bunnies went viral. Despite their bad rap, pit-bulls can be friendly after all.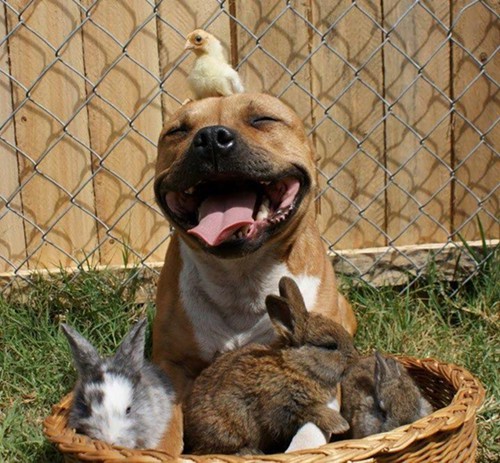 Click here
for more
ridiculously cute
dog photos.

4. Scientists and researches at Penn State have announced that they have managed to complete the full sequencing of the aye-aye lemur's genome. The strange, wide-eyed creature is endangered, but scientists hope that this new genetic research can help the lemur survive.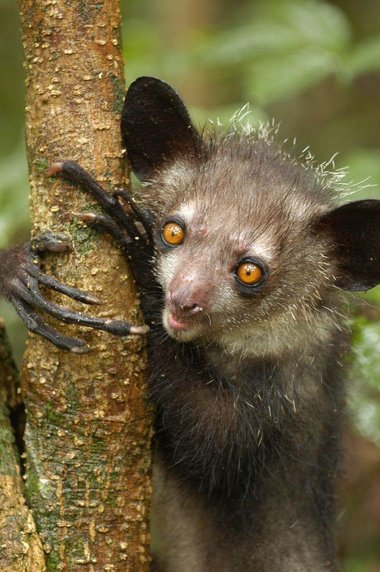 5. This weekend's Perfect Shot!:
Justin Leonard looks at a squirrel on the 10th fairway during the third round of the Tampa Bay Championship golf tournament on in Palm Harbor, Fla.