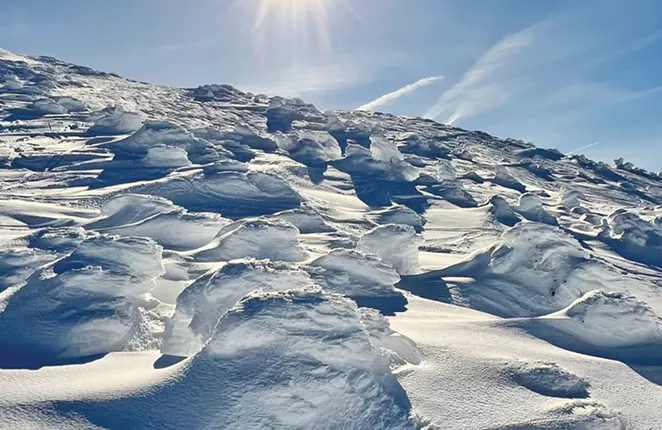 RE: Glowing Up the Power Grid News, 1/19
It is a shame that only 3.47 % comes from nuclear. Definitely the highest return on investment and it is not as scary as what your grandmother would tell you. Here's the real solution on nuclear waste, call Elon Musk and ask him to off world whatever waste it produces to mars.
—Rob Ryan via facebook.com
The idea that renewables can completely or substantially replace fossil fuels is a pipe dream promoted by the climate cabal and unsupported by real science. The flawed models that suggest CO2 is a harmful greenhouse gas that causes global warming are intended to support a false premise that a carbon-free environment is beneficial and achievable. The only entities that will benefit from the misguided focus on an all-electric power base powered by renewables are the climate industry and the Chinese who produce the solar panels, batteries and windmills for American consumers while building hundreds of coal plants for their own country.
—Paul deWitt via bendsource.com


Church has gotten softer than usual
Finding religion today entails something very different than what Jesus taught long ago. Today, people are guided into thinking Jesus' main goal for them is "kindness."
Kindness was certainly an important part of what Jesus taught, but his program went far beyond psychological sensitivity to others. In addition to kindness in private relationships, he wanted public kindness.
He wanted religious people to resolve fraught issues in criminal and civil law, economics, marriage and family, and international relations (Samaritans and Romans). In other words, he wanted good citizenship.
Jesus was opposed to easy divorce, but you would never know it from the blessing regularly given to it by priests and pastors today. He was also opposed to walking away from other kinds of commitments, like debts.
Today, church goers even want to withdraw entirely from public society and commune only with elect Christians. But Jesus wanted people to engage in cooperative policymaking and organized civic services like adult education. He set an example for participation in civic affairs by delivering judicial and public health services himself and engaging in public debate over things like taxation.
—Kimball Shinkoskey


Classified documents
President Biden's staff has honorably acknowledged the existence of classified documents in his office and residence. The president has said he was surprised and did not know what was in those documents, this is consistent with a person's memory who has dementia. While former president Trump knew what he was doing with his classified documents, he should be prosecuted. However President Biden did not know what he was doing and is a security risk, therefore he should be allowed to resign and maintain his dignity.
—Dan Downing


RE: Under 10 Barrel's Roof Lives a TinyHaus Craft, 1/19
I refuse to buy any 10 Barrel brew. Not because it isn't good beer, but I don't want a single nickel to end up in Budweiser's factory beer pocket!
There are too many great locally owned breweries in Central Oregon that will get my patronage.
—Clark Aungst via bendsource.com


RE: CHOW Burger Closes Little Bites, 1/19
They really had pretty good burgers and a double burger was $8 They were pretty close to an In & Out Burger... they always were short staffed but they served a good affordable burger.
—Dan Pena via facebook.com
Rent probably jumped up quite a bit. Hopefully they find a new spot. Tasty burgers!!
—Bryan M. Castleberry


Letter of the Week:
This tiny update about the closure of a second burger joint was a big hit among readers this week. Some loved the place, some didn't care... but everyone likes to talk about food places, regardless! But while we can't comment about the rent prices at that location, most of us are seeing lots of shifts in the markets due to rising rents – and with that, high prices to go out to eat. Stay tuned for an upcoming roundup of meals you can still get for $10 or less – one of our staff's favorite assignments! Bryan, come on in for your gift card to Palate.
—Nicole Vulcan