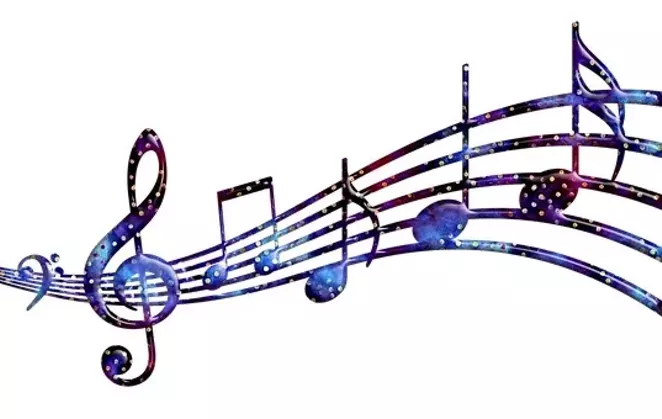 With Les Schwab taking the year off of the Free Summer Sunday concert series, some may fear a decrease in free live music in Central Oregon. Fear not! These untraditional, yet perfectly capable locations will provide free live music in Bend throughout the summer to satisfy your audiophilic cravings.
On Tap


The Eastside's newest food cart lot and outdoor tap spot brings you more than just delicious Barrio tacos and 30 different brews. On Tap has already hosted a variety of musicians and continues to carry the torch on July 4th and into the summer. Continue checking the Source calendar for upcoming dates at On Tap.
July 4 Leadbetter Band Rock / Americana / Blues
Central Oregon Saturday Market
The Central Oregon Saturday Market has operated between Bond and Wall Streets, across the street from the Downtown Deschutes Public Library, for many years. This year, the organizers plan on focusing on bringing in musicians to perform for market goers during the weekly event. The Central Oregon Saturday Market takes places every Saturday through Labor Day and features performances from local musicians.
Loge Entrada (pronounced 'lodge') offers a unique gathering place for travelers and outdoor lovers to gather with new friends. This lodging experience features amenities catered toward surfers, skiers, bikers and outdoor lovers. Catch live music from regional music artists throughout the summer at Loge Entrada.
June 30 Lily Greenstone Indie / Folk / Singer-Songwriter
August 4 Ira Wolf with Lee Henke Folk / Americana / Bluegrass
August 11 Mordecai Futuristic Robo-Pop
Now, when you stop by Market of Choice to pick up a tasty cider for the evening you can enjoy free live music performed on the patio. Market of Choice already changed Central Oregonians' ideas about a modern market — creating a comfortable gathering place for friends. The Oregon-based company now adds live music to its ambiance from popular local musicians.
June 22 Allan Byer Project Folk/Folk Rock/Americana
July 6 Coyote Willow Indie/Acoustic Rock/Celtic Folk
July 20 High on the Hog Folk/Americana/Bluegrass
August 3 Honey Don't Folk/Bluegrass/Country
August 17 Mikael Pederson Singer-Songwriter/Americana/Blues
August 31 Steve Hale Blues/Soul/Americana