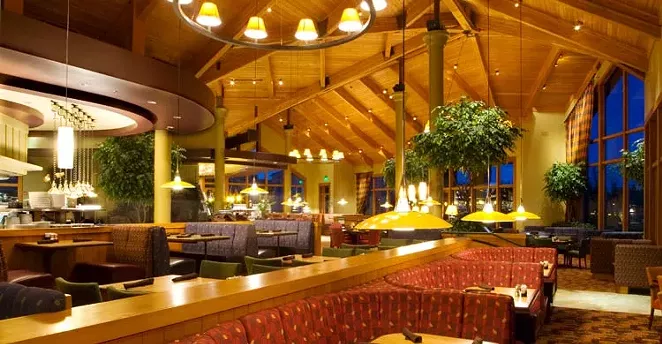 With food emphasizing Pacific Northwest cuisine, Greg's Grill is located in the Heart of the Old Mill district and has a spectacular view of the Deschutes. Sat-Sun Breakfast/Brunch served 8am-10:30am. Takeout/delivery: curbside/in-house pickup, Grubhub
2020 Takeout: Contemporary Northwest cuisine. Pickup options available from 11am-7pm, Mon-Sun.
A perfect riverside spot to catch the sounds of the headliners at the amphitheater, Greg's also offers an advantageous happy hour that lasts all day at the bar.
Specials:
• Drinks & Food: Discounted menu in bar.
Mon, Tues, Weds, Thurs, Fri, Sat, Sun, 11am-10pm