When discussing real estate transactions, buyers and sellers often hear from their brokers about putting their best foot forward. All too often, this motto is thought of as applying more to sellers than buyers. In a sellers' market—which we are currently in, it's just as important for a buyer to put their best foot forward when looking to purchase a home.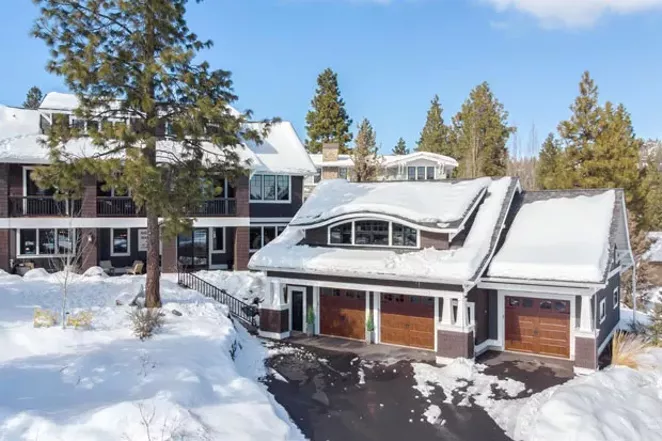 A sellers' market is when the inventory is too low to meet buyer demands. In the latest Beacon Report, produced by Beacon Appraisal Group, the report states that inventory rose to just over a two-month supply for Bend in April 2019. As a reference, a neutral sale market typically has a six-month inventory supply. In a sellers' market (what Bend is experiencing now), it's not unusual for a property that meets the latest buyer trends and desires to attract multiple offers. This is where it becomes crucial for a buyer to write a strong purchase offer and put their best foot forward.
What does that mean? In a simple explanation, it means that they may only have once chance to make an impression on the seller. If a buyer is trying to purchase a home in a sellers' market, here are some tips to writing a strong purchase offer:
1. Submit a preapproval letter, or in the case of a cash purchase, provide proof of funds with the offer. This demonstrates to a seller that the buyer is serious, qualified, can afford to purchase and is committed to purchasing a property.
2. Put down a substantial earnest money deposit. A large earnest money deposit demonstrates to the seller that the buyer has the means and ability to put cash on the table toward closing costs and a down payment. The larger earnest money deposit also expresses a buyer's commitment level in buying the home. Let's say, for example, a buyer puts a $500 earnest money deposit down on a $300,000 purchase, the seller could feel that the buyer has nothing to risk and walk away from the transaction at will, thus, causing the seller to lose valuable time on the market.
3. Shorten the inspection contingencies. Inspection contingencies are almost always a nerve-wracking period for a seller. When a buyer shortens the inspection contingency period, this shows the seller that the buyer is committed to moving quickly and earnestly through the process.
4. Offer to close as quickly as possible. For a seller, the time frame to close a transaction may be just as important as the purchase price. Sellers typically do not prefer long extended escrows, as the risk for something to go awry with the transaction is extended and could hinder their plans for purchasing a replacement property or moving deadlines.
5. Write a friendly offer. When a buyer includes demands that are not customary in that area or is asking for concessions that could be deemed as unreasonable to a seller, the buyer runs the risk of offending a seller and decreasing the likelihood of a seller's desire to enter into contract, for fear of what other demands/requests will be made during the transaction.
Writing a strong offer simply means that a buyer writes their very best offer up front. Like I said, you may only get one chance to make an impression on the seller. A buyer is not guaranteed that a seller will counter their offer. Is the risk of losing that perfect property to a well-written and stronger offer worth not putting the best foot forward the first time?