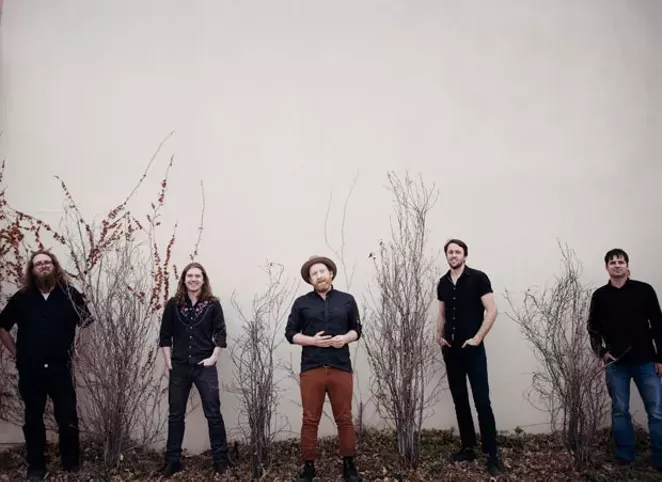 Sisters Folk Festival is right around the corner—and the skies are (knock on wood) smoke free.
The festival, as many will remember, was canceled last year due to smoke from forest fires. Revered by Central Oregonians and visitors from across the Pacific Northwest, SFF operates something like a film festival—scattering performances among 11 small venues throughout town.
The lineup this year includes songwriters Justin Townes Earle, Claire Lynch and—one of my personal favorites—Joe Purdy, who recently starred in the 2017 movie "American Folk" with fellow singer-songwriter Amber Rubarth. SFF and BendFilm are joining forces for a free screening of the film at The Belfry on Wednesday, Sept. 5, with a $10 suggested donation at the door. RSVP is required.
The Lil Smokies, who played The Domino Room in Bend April 10, will be trekking back from Montana this summer, playing alongside The Dustbowl Revival, swing trio Hot Club of Cowtown, Afro-Cuban band Battle of Santiago (described as Radiohead meets Irakere), The Accidentals, Phoebe Hunt & the Gatherers and more.
This year, the fest is raffling off two instruments to raise money for Sisters Folk Festival, Inc. education outreach programs and events. The first is a Breedlove Parlor Guitar, adorned with a custom 2017 Sisters Folk Festival-inspired inlay.
The second, a Deering Goodtime Banjo, is perfect for beginners and lightweight enough for children.
The guitar will be on display at Paulina Springs Books and the banjo at Melvin's by Newport Avenue Market in Sisters through Wednesday, Sept. 5. Raffle tickets can be purchased at these locations through Sept. 5 and at the festival.
Sisters Folk Festival, a nonprofit founded in 1995 to bring talented acoustic musicians to Sisters, has grown into a year-round organization supporting educational programs and community engagement in the arts.

CORRECTION 8/30: An earlier version of this story included an incorrect date for the film screening at The Belfry.