When he was five, eventual prodigy CJ Neary began playing the fiddle. You might not think most little kids would be interested in an instrument like that, but once he heard the sound, Neary was hooked.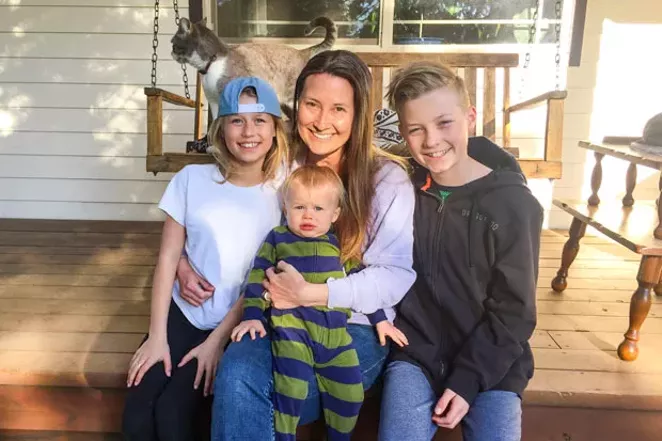 "He really liked the song 'Frère Jacques' when he was little. There was a fiddle on there and he really wanted to play that sound," says CJ's mother, Tammy Roark. "When he was little he would cry if I turned the radio off. His favorite toys were rubber bands that'd he make into instruments by stretching them across things."
While not necessarily a very musical family, Roark says the love for music was just "in" Neary from the beginning. Now Neary plays some mandolin, piano and guitar—but the saxophone is still one instrument that he says unfortunately escapes him.
Now 13 years old, Neary is hitting some big milestones. For one, he starred in a commercial for Bend Broadband. Secondly, he's an artist at large for the 2019 4 Peaks Music Festival. The biggest milestone? The release of his debut album, "A Groovy Kinda Music." Recorded in local musician Travis Ehrenstrom's studio, the album took a few months to finish. Next is the band's release show on May 3.
"I'm super excited about it," says Neary about the release show and the making of his band's debut album. "It was really crazy. A lot of learning, and it took a lot longer than I thought as well."
Neary tells me he practiced music for two or more hours a day. The rest of his time is generally taken up by homework, with the weekends being his time to do other "fun kid stuff." Without his mom though, Neary wouldn't be able to accomplish all he has so far.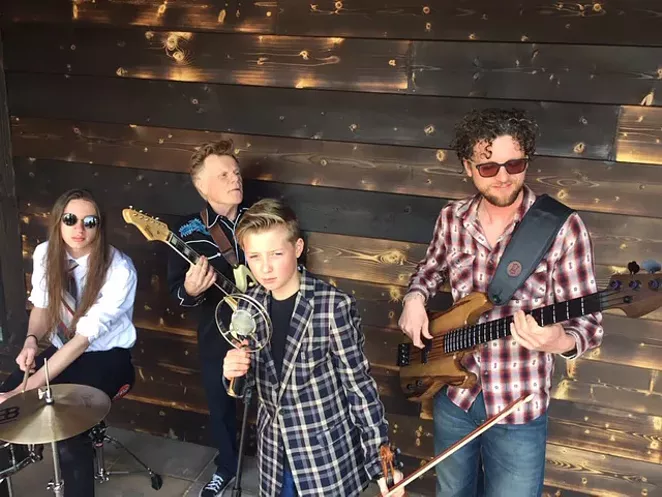 "It's really nice. I couldn't do this without her," says Neary. "I've kind of taken it for granted for most of my career and I'm just kind of now starting to realize the work that she's putting into making this work for me. It's really nice having her around."
For Roark, she knows she's putting in a lot of work, but she knows it's her son's greatest joy in life.
"It feels really good," says Roark of seeing Neary chase his dreams. "As a mom, you always want your kids to be well balanced. So, for me, it's just a constant—trying to revisit like, is he getting enough friend time? Are the other kids included in the show in some way? But yeah, seeing it makes it so worth it with all the hours spent."
Along with us in the interview was Neary's younger sister Cora (who drew the album's cover) and younger brother Shea. Cora says her favorite part of watching Neary play is when he sings, but that it sometimes gets boring watching him do the same songs "over and over" because she gets front row at home. While a lot has happened in the last year for CJ's music, he's still ready to keep working because there's no doubt this is what he really wants to do.
"We want to share our music with as many people as we can. We're trying to create our own new kind of style and new band era, to be innovative," says Neary. "The release show is a pretty big deal. Since it's our first album as a band and it's kind of like our coming out—now we are officially a band and we're going to start playing more shows. It's a big beginning. So, we gotta get this one right."
CJ Neary Album Release Show
Fri., May 3. 6:30-8:30pm
The Commons
875 NW Brooks St., Bend
No cover