POWDR Corp. announced this month that Mt. Bachelor's president and general manager left the company as of Feb. 3.
"John McLeod is leaving Mt. Bachelor to pursue other opportunities and will no longer serve as President and General Manager. We thank John for his contributions to Mt. Bachelor and the Central Oregon community and wish him the best in the future," said POWDR Corp's Vice President of Communication and Government Affairs Stacey Hutchinson, in a statement. John Sereni, Mt. Bachelor's marketing and communication director, also left the company on Feb. 3 after nine months with the company.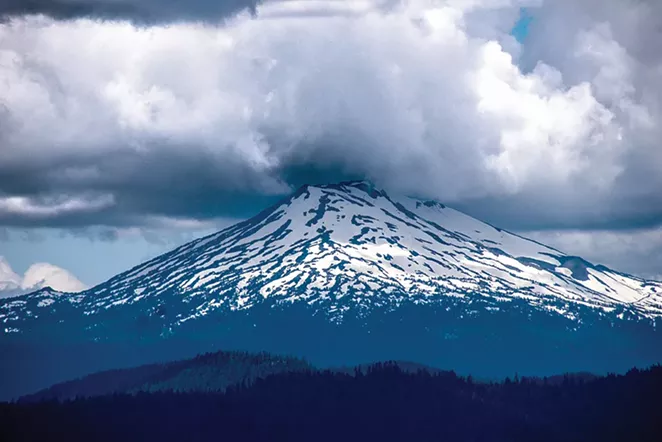 McLeod started working for Mt. Bachelor in 2005 as the director of business development. He spent six years in that role before a four-year stint working for Bend Research Inc. and Hayden Homes before returning to Mt. Bachelor — briefly as a finance director before his promotion to general manager.
McLeod presided over the construction of Mt. Bachelor's Cloudchaser ski lifts, a 1,400-foot zipline and the development of a new master plan. There's also been controversy during his tenure. In 2021, over 13,000 people signed a petition against Mt. Bachelor's implementation of a "fast pass" that allows people to cut lift lines for a fee. Two wrongful death lawsuits demand nearly $80 million from the company over what the plaintiffs consider failures to protect skiers. One lawsuit claims Mt. Bachelor didn't mark tree wells with ropes or poles on March 2, 2018, leading to the deaths of Nicole Panet-Raymond, 19, and Alfonso Braun, 24. The other lawsuit claims the resort should've shut down lifts on Jan. 16, 2021, when 9-year-old Brecken Boice collided with a rock amid allegedly icy conditions.
In September Mt. Bachelor created a two-tier season pass to avoid similar lawsuits, offering a $250 discount on adult season passes for people willing to sign a liability waiver. Mt. Bachelor is a partner of Protect Oregon Recreation, an advocacy group that seeks to reform Oregon's waiver law to more closely resemble other Western states. The Senate Judiciary Commitee is holding a public hearing on the Protect Oregon Recreation's bill on Wednesday, Feb. 15.
"In 13 out of 14 Western states, liability releases are legally enforceable helping outdoor recreation providers in those states address dangers that are inherent to recreating outdoors," McLeod said in a statement announcing the change in season ticket pricing. "Unfortunately, outdoor recreation providers in Oregon do not have this type of legal protection and are being challenged by rapidly increasing insurance premiums and legal costs."
Brian Dobias, POWDR's senior vice president of finance, will fill McLeod's role on an interim basis while the company searches for a new president. Dobias has nearly 20 years of experience in financial roles in the outdoor industry, with the last six at POWDR's Park City headquarters.