On Jan. 18 the Bend City Council adopted a rule eliminating mandatory minimums for off-street parking at new developments. That's after the Oregon Land Conservation and Development Commission adopted new planning rules in July. The OLCDC eliminated parking minimums to lower the cost of building new housing and to reduce reliance on cars for environmental purposes.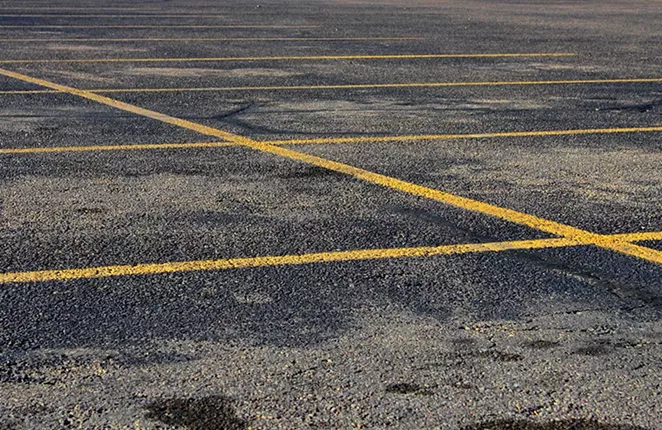 Bend looked at removing parking minimums in December, but paused the process when cities sued to rescind the rule. On Dec. 29 the Court of Appeals denied the cities' request to delay the rules, and now Bend must implement changes from the state by June 30 to remain in compliance.
Residential developers with more than one unit will no longer be required to provide more than one space; small units, affordable units, childcare providers, facilities for people with disabilities and shelters will not be required to build parking; and areas near transit corridors won't be required to build parking. The City did adopt one parking minimum — housing units with more than five units will have to build an accessible parking spot that's compliant with the Americans with Disabilities Act.
The new rules don't stop developers from including parking in new housing units. They also mandate expanded charging units for electric vehicles. The OLCDC offered two alternatives to establishing minimum parking units, but the Bend Planning Commission recommended against the other options, saying they're hard to comply with.
City Councilors Mike Riley, Megan Perkins and Ariel Mendez all voted in favor. Newly appointed City Councilor Megan Norris recused herself from deliberating and voting on the parking minimums due to her employment at Hayden Homes. Councilors Barb Campbell and Anthony Broadman all voted against the new minimums, with Cambell saying she supports the rule in theory but that alternate transit networks aren't available yet.
"All day long I support the idea behind these climate friendly and equitable rules, I understand entirely that climate change is real and already affecting us," Campbell said. "But it's not a climate-friendly rule unless it gets somebody out of that single-occupancy vehicle and in our city, we don't have those options yet. I just feel so much that this is the cart before the horse."
Councilors said they'll monitor how removing mandatory parking minimums affects ADA-accessible parking spaces and will revisit if there's a negative impact. The policy will be implemented 30 days after the City Council approves a second reading.