At the time of this writing, messages continue to come into the inboxes of Bend City Councilors, in regard to—to use the words of one resident—the "opaque process" by which the Council selected its recent appointee, Chris Piper. At no point in the past several years have we seen so much public outrage about a political figure. Not even during the recent election, with the emergence of several candidates whose backgrounds came into question, did the disgust rise to this level.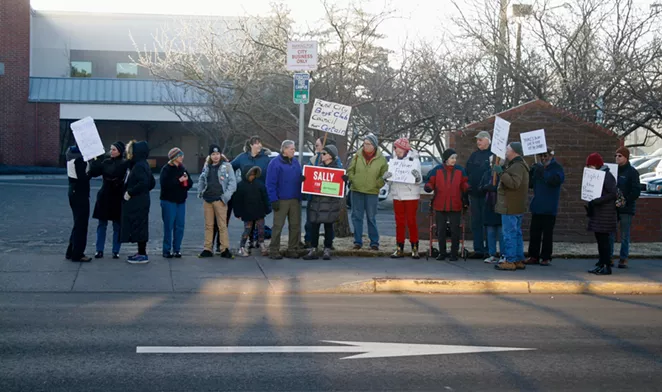 During the November election, the Bend Chamber Political Action Committee, as well as the Central Oregon Association of Realtors PAC and the Central Oregon Small Business PAC—funded by local builders—put tens of thousands into the campaign of candidate Andrew Davis, who did not win the Council election.
Our investigation has revealed that arms of some of those same organizations were strong advocates of Piper. We mentioned last week that the Bend Chamber supported Piper. Text messages between Mayor Sally Russell and Karna Gustafson of the Central Oregon Builders Association on Jan. 14 discussed which candidate could really "pull support for a [bond]" measure. Gustafson and Russell went on to discuss how candidate Kerani Mitchell needed some "rounding in her experience," though it's not clear from those texts why Piper's experience was viewed as more rounded than Mitchell's.
It's concerning to see that special interests were able to exert their will during the appointee process, when voters so recently exerted their will in the opposite direction. That fact alone should give people pause about appointing candidates in the future.
The public outrage over this whole process is damning. Citizens are writing letters and speaking out against the appointment on Russell's Facebook page. A group of locals planned a demonstration for the morning of Jan. 30 to protest the swearing-in of Piper, scheduled for that day.
It's clear the public is not taking this one lying down.
Meanwhile at City Hall, things appear to be business as usual. On Jan. 25, the City released a video introducing the public to its new mayor and two new city councilors, including Gena Goodman-Campbell, elected by voters in November, and Piper. (The video listed Piper as being a city councilor, though his official swearing-in wasn't scheduled for five more days.)
In the video, Piper said he saw his role on the City Council as being one of a listener, of being collaborative and working on behalf of residents.
Piper may be a perfectly nice person, but the controversy surrounding his appointment should make him think twice about his role on the Bend City Council.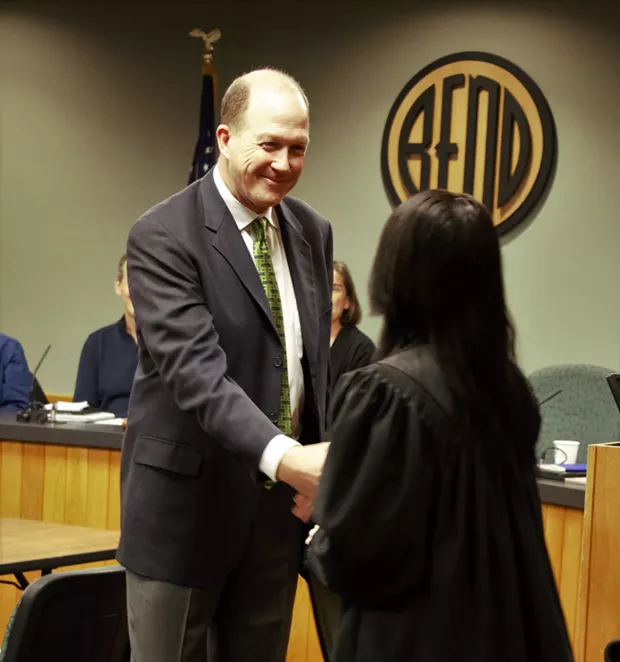 We write this just hours before Piper's swearing-in. In our view, Piper should decline to be sworn in. Someone committed to collaboration and working for the will of the people should see that working on behalf of residents, in this case, means stepping aside and calling for a do-over in this process. Bend deserves a councilor not mired in so much controversy.