Who doesn't love to eat some grub or sip on some bevvies with their furry best friend? Here are some of the Central Oregon Pets pets' picks for best places to take your dog.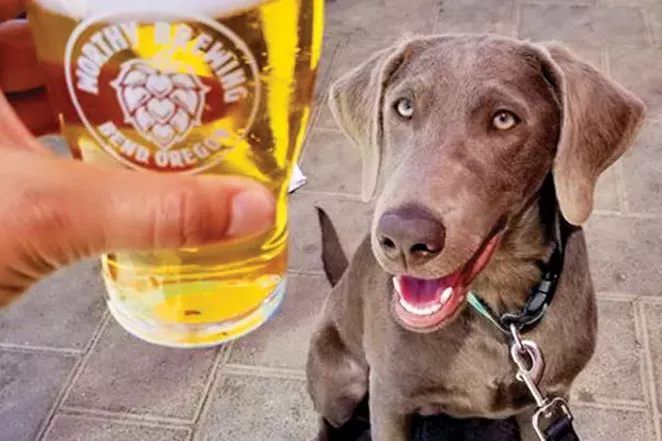 Take in some views of the Deschutes River and chill out on the cool grass.
Split some shave ice with your furry friend, or indulge in one of the many food carts.
Even your dog will love these killer vegetarian options—a great neighborhood spot on Bend's west side.
Cabin 22
25 SW Century Dr., Bend
Stop in after a day on the mountain and enjoy the night together by the fire pits.
Dogs and good beer. Nuff said. Plenty of open space for your dog to enjoy!
With loads of outdoor game options, it's good times at Good Life with man's best friend.
J Dubs
932 NW Bond St., Bend
Dogs will go crazy for this dog-friendly menu and the special "Pooch Hooch."
On Tap
1424 NE Cushing Dr., Bend
Your dog is bound to make a few new friends of its own over at On Tap, where a grassy lawn, outdoor games, a wide beer menu and food carts abound.
A cozy patio on which to watch the world go by. Dogs might love their Happy Hour more than we humans!
River's Place
787 NE Purcell Blvd., Bend
Your dog is probably already drooling over their food cart list. We know we humans are.
Located right in the beautiful village of Sunriver, this brewpub has plenty of room for you and your pup!
Lounge in the grass with cute dogs and great beer in Sisters? Why not?
Wild Ride
332 SW 5th St., Redmond
One of Redmond's hottest spots. Your dog can smell the good beer from here!
The optimal east side patio setting for doggos—but sorry, they won't be able to come inside to check out the Hopservatory telescope...