Staring in 2000, a unique, day-long, annual event began bringing artists together, creating things using only what they found at what was once Bend's premiere junkyard wonderland, Pak-It. Pat Korish, owner of Pak-It, paired with Artists Local 101, a now-defunct nonprofit art group, to put on the event.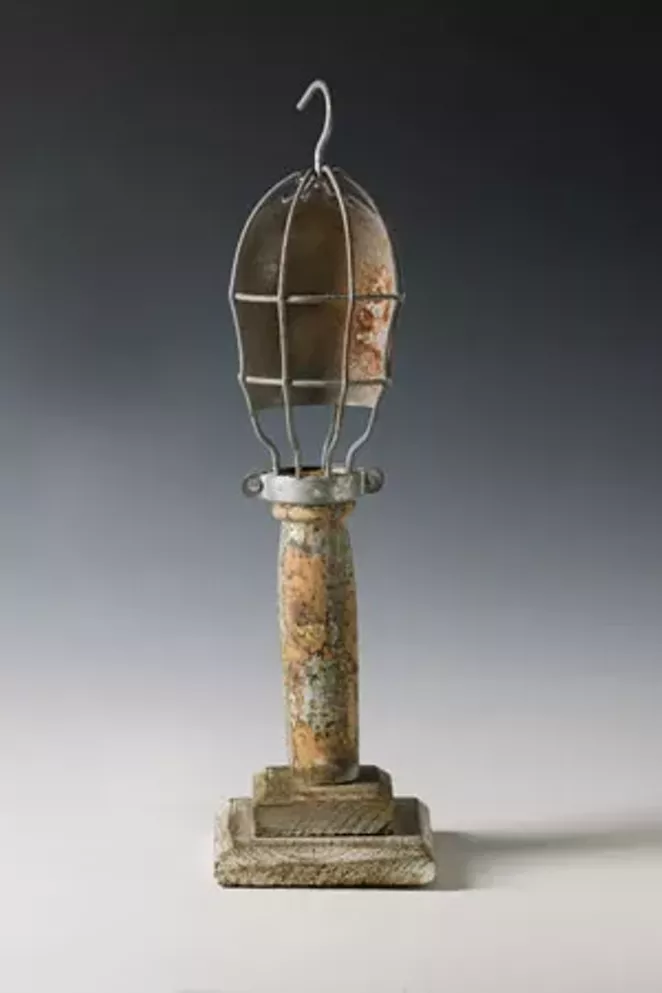 The event was always held around Earth Day—a time of year that can bring almost any kind of weather. Artists were given spaces to work on and free range of Pak-It's wonders to use to create art within a single day. It was part spectator event, part community gathering. The result would be a magnificent range of large sculptures, small 2D creations and a whole lot of fun.
"The lovely thing that happened was that people would share materials, share tools, knowledge— that is the part of the artists' community you don't get when you work by yourself," says CL McMullen, an originator of the event.
Now, McMullen is working with ReStore to bring Trashformations back. For the past few years, ReStore has hosted Furniture Flip, an event in which local artists create an object from materials they find on the ReStore lot. The idea is to create working items that can be purchased during a fundraiser for Habitat for Humanity, showing people how you can be innovative with discarded materials. Artists have a whole month to create their piece for Furniture Flip, a time frame that varies drastically from Trashformations.
Trashformations also allows people to walk around and see the creative process in action, seeing how artists collaborate and troubleshoot in real time. "I think it is always great when people get to experience art directly in places outside of galleries and can interact with it. That was a big part of Artists Local 101 mission," shared McMullen, who's excited to already have an array of artists who will show up.
Artists are still welcome to register for Trashformations, which takes place April 6. Finished pieces will be unveiled April 12 at ReStore's Furniture Flip event.
Trashformations Live Construction Event
Sat., April 6. 10am-4pm
Register by emailing

[email protected]
Furniture Flip & Festival
Staging & Unveiling – Fri., April 12, Reception & Awards Show – Fri., April 12 6pm-8pm. Event continues Sat., April 13