I'm not sure if my ever-encroaching sense of mortality is making time go by quicker, or if there's something in the water that's making each year seem about three weeks long, but I really do feel like I just wrote the article about the movies I was looking forward to in 2022. Looking back at the preview I wrote last year, some of the movies I was excited for were definitely worth the wait ("Everything Everywhere All at Once" and "Decision to Leave) and some were decidedly not (Don't Worry Darling" and "Blonde").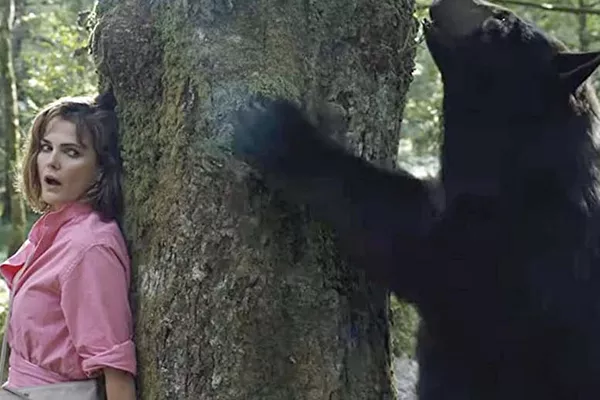 It's always a crapshoot when previewing upcoming releases, but it's also a blast when you end up correctly calling how good something will be months before it comes out. So, with that said, let's take a look at some of the wide release movies I'm really looking forward to in 2023.
Feb. 27 "Ant-Man and the Wasp: Quantumania" Yeah, I know, I'm a Marvel stan, but even more than Marvel, I just love me some Paul Rudd, and if the preview is to be believed, this entry in his Ant-Man series will see him going darker as he shrinks down to the Quantum Realm to take on Kang the Conquerer (played by the always excellent Jonathan Majors). The imagery in this looks breathtaking.
Feb. 24 "Cocaine Bear" A bear in Kentucky ingests several pounds of cocaine and goes on a chaotic rampage of murder and insanity. The trailer looks bonkers in the very best of ways. I want this to be like "Sharknado," but with legit talent behind the camera.
March 24 "John Wick- Chapter Four" I know prevailing opinion is that this series has been nothing but an escalating franchise of diminishing returns, but I thought Chapter Three had the best action sequences of the series by far. If Chapter Four follows that trend then I'm stoked. I want Keanu Reeves to put these movies out for decades, so I'm here for wherever the series goes.
April 14 "Renfield" Nicolas Cage is playing Dracula in this horror comedy from the director of "The Lego Batman Movie." I just imagined this movie in my head, and it's bananas.
May 19 "Fast X" I will never be able to explain why I love this deeply stupid series, but I just do. Each one of the films after "Fast Five" have been so ludicrously (hehe) entertaining that they're two+ hours of giggles and forehead smacks. The movies are much weaker without The Rock and Paul Walker, but since this is supposed to be the second-to-last entry, I guess I'll stay on board until the wheels fall off.
June 2 "Spider-Man: Across the Spider-Verse" Considering the first in this series changed the game not only with the animation style but also by proving you can tell a superhero story that's completely character-driven, I'm very excited to see how big this one goes. Miles Morales has long been my favorite incarnation of Spider-Man, so more adventures with him are a complete joy.
June 30 "Indiana Jones and the Dial of Destiny" The last movie in this series was arguably the worst film of Steven Spielberg's career, so we can only go up from there, right? The very early teaser has some lovely throwback vibes reminiscent of "Raiders," and with James "Logan" Mangold directing and the luminescent Phoebe Waller-Bridge co-starring with Harrison Ford, this could be a nice final chapter on a series that deserves a good one.
July 14 "Mission Impossible: Dead Reckoning- Part One" I don't know about you guys, but I think these movies just keep getting better and better, with 2018's "Fallout" being the finest action movie of the entire year. I'm not a big fan of Tom Cruise and company splitting this latest entry in half (Part Two will be released June 2024), but at this point they've earned the benefit of the doubt.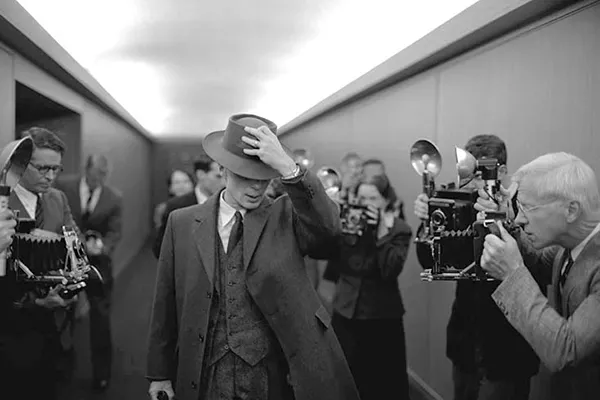 July 21 "Oppenheimer" I mean, Christopher Nolan makes pretty good movies even when he makes bad ones, so I'm excited to see Cillian Murphy, Robert Downey Jr., Matt Damon and more teach me about the bomb.
Also July 21 "Barbie" I don't know. Greta Gerwig is a great filmmaker and this looks like a pretty fascinating satire, so I have a feeling this isn't going to be what anyone expects. I want candy-colored insanity.
Oct. 13 "The Exorcist" David Gordon Green just finished directing the new "Halloween" trilogy and now sets his sights on "The Exorcist." He's also doing exactly what he just did: by making his new "Exorcist" film a direct sequel to the original and pretending like none of the other movies exist. A bold move that (sort of) paid off with "Halloween," so maybe he knows what he's doing.
Nov. 3 "Dune: Part Two" The design and scale of Part One was gorgeous, so hopefully this second half of one giant film deepens the characters and creates an unforgettable whole. Even if it's just eye candy it'll probably work, but we'd better get something of uncommon depth and resonance.
TBD: "Beau is Afraid" The new film from Ari Aster. The writer/director describes this Joaquin Phoenix-led flick as a "four-hour-long nightmare comedy." If it has the humor of "Midsommar" and the scares of "Hereditary," then this will be unstoppable.
TBD: "Asteroid City:" The new Wes Anderson film has his most ambitious cast yet featuring Margot Robbie, Ed Norton, ScarJo, Tom Hanks, Bryan Cranston and a dozen more and is set at an astronomy convention in the 1950s. Not everyone loves Anderson, but those people can be wrong, it's OK.
Check back with us next week when we'll have a preview of the indie and arthouse releases of 2023.