I
t's a day many have thought about, waited for, cried about for a very long time. 2020 Election Day is here!
Wherever you stand on the measures, candidates and issues, Nov. 3 is the day to see where things stand.
This page serves as our access point for Bend races, Central Oregon races and national results, too. We'll update this page on Election Night, as soon as returns begin to come in.
Click on the various pages found here to get updates on city, county, state and national elections.
(Links to the below pages will go live on Election Night)
ICYMI: See all the candidates and measures the Source endorsed at our Elections Endorsements page. Versión en Español aqui.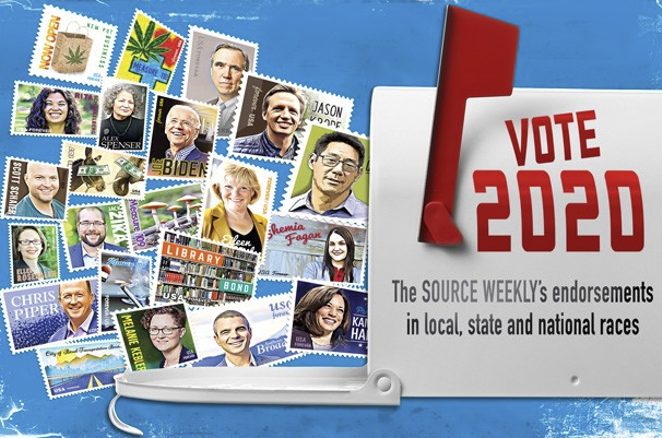 More reading about Central Oregon elections:
Will My Ballot Get Thrown Out? Is Voter Fraud a Thing?
The County Clerk of Deschutes County offers voting advice for the 2020 elections, plus a rundown of Oregon's unique voting laws
Versión en Español:
Descartarán Mi Boleta Electoral? ¿Existe El Fraude Electoral?
La secretaria del condado Deschutes ofrece asesoría sobre la votación para las elecciones del 2020, además de ofrecer un resumen sobre las leyes de votación únicas del estado de Oregon