There's no mistaking what is meant by the name of this neighborhood: This expanse of land on Bend's far-east side definitely boasts some awesome mountain views. From the peekaboos of Mt. Bachelor, the Three Sisters and Mt. Jefferson one might find around each corner, to the promontory of Pilot Butte offering great views of the July 4th fireworks, this corner of the city definitely has it going on in the visuals department. Once thought of as "way out there," the addition of the On Tap food cart lot, Worthy Brewing and lots of local shopping make this the epicenter of many Bendite's lives.

Mountain View is an ideal location to live for medical workers employed at St. Charles Medical Center—the region's largest hospital, but the neighborhood is also home to senior living and retirement villages, and a number of apartment complexes that give the area some variety. Parks of note include Al Moody, complete with playground, informal bike park and a hill for sledding, and of course, Pilot Butte, which borders more than one Bend neighborhood. Mountain View is the largest geographic area in Bend among neighborhood associations, and poised to get even bigger, as it's also the fastest-growing area of town. For those looking for a mix of established homes and new construction, with a family friendly feel throughout, this may very well be your location.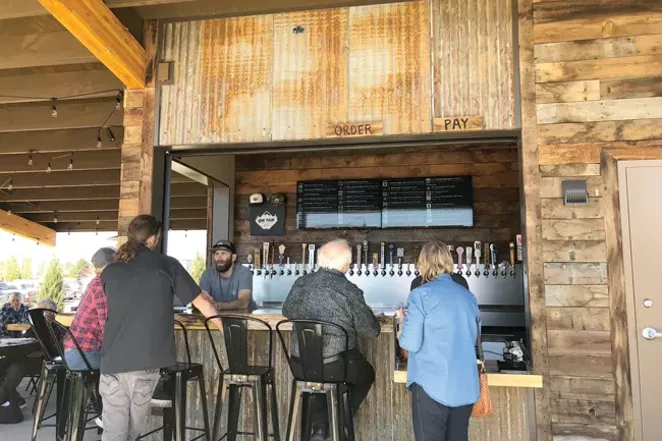 Neighborhood / Area:
The Orchard District is located in the central northeast part of Bend, part of the area often referred to as Midtown. The boundaries are generally between Pilot Butte, the railroad and US 97 Parkway, Franklin Avenue, and Butler Market Road.
Who Lives Here:
According to the 2018 census the population in the Orchard District is primarily couples with no children. Median income of 55k.
Housing Stock:
3-bedroom single family homes primarily built in the 50's/70's. Larger lots.
Median Sales Price:
$515k on an upward trend (44% increase since 2021)
Reasons Why People Move Here:
Dubbed the most affordable neighborhood in Bend, young couples looking to start their families are attracted to the affordability, older "fixer-upper" homes on larger lots.
Parks:
Juniper Swim & Fitness Center, Hollinshead Park (Community Garden) and Stover.
Public Schools:
Juniper Elementary, Ensworth Elementary, Pilot Butte Middle School, Bend Senior High School and Mountain View High School
Report summary provide by:
Kimberly Krueger, My Lucky House